Today we're sharing with you the first three of our Allume Conference Impact Opportunities and Partners!
Pay close attention and make sure to come back tomorrow and Friday to hear about the rest!  Then, don't delay in signing up for the one you want to be a part of!  Spaces are limited in each opportunity!  (Sign-ups are only open to conference attendees.  If you aren't coming to the conference, but are local, still pay attention because you may have a chance to get involved in other ways as well!)
So without further ado…. here's how you can get involved during this year's Allume Conference!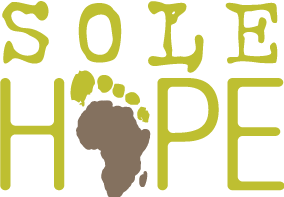 Want to make a difference in a child's life today? Come to the Shoe Cutting Party and hang out with the girls from Sole Hope! Asher Collie, the founder of Sole Hope, will be sharing stories about living in Uganda while fighting the chigoe flea epidemic which is effecting the life and livelihood of children in East Africa.  Did you know children are in pain, humiliated, and social outcasts because they are living with a very treatable problem?  Today you can repurpose some old jeans and make a lasting difference in a child's life.  We will be cutting up jeans and preparing them to be made into shoes by the Sole Hope ShoeMakers who reside in Uganda.  Come empty handed- we will have everything ready for you.  All we ask is you to have fun, meet new friends and cut on the line!

In 2009, a celebrity photographer, Jeremy Cowart, presented a simple idea called Help-Portrait to the photography community:
Find someone in need (a single mom, your next door neighbor, the elderly, the homeless, children at a hospital)
Take their portrait
Print it
Deliver it
No one could have anticipated the response.
On a Saturday in December that year, more than 8,000 photographers, makeup artists, hairstylists and volunteers in 47 countries joined to give back and discovered the incredible impact this idea could have.
By simply giving of who they were- their time, talents, love, passion, laughter, hearts… a movement of life, hope, and purpose began to take root in the hearts they were serving.  Tears streamed down the eyes of a woman as she confessed that she felt special and beautiful- something she had never felt before.  A 53-year old man was all smiles after getting his first-ever picture taken (with the exception of jail).  Laughter and joy replaced discouragement.  Hope was restored.  Light returned to lifeless eyes.  People were reminded of their value and beauty.  Not only did it change the lives of those being served, but those who were serving came away greatly impacted.
From small events to large, from the largest cities to smallest towns, in various languages, a movement awakened.
In the last four years, people in 67 different countries have rallied together to give over 282,000 portraits away.  Time and again we have witnessed the transformational power of these events, and we want to invite you to experience it first-hand.
At the Allume Conference, we will be hosting a Help-Portrait event, and we would love for you to be a part of it!
Here is what we are looking for:
Photographers who are able to bring their cameras and put them to good use.
Hair stylists and makeup artists who will use their gifts to makeover the guests and help them to feel camera-ready.
We also need volunteers who will make the guests feel welcome, loved, and cared for.
This is about using whatever gift you have to reach out, to love, to connect, and to invest in those around you.  It might seem small to you, but your gift is valuable and when offered might just have the power to change a life- maybe even your own too.
We would love to have you on board.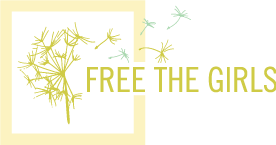 Cost of admission:  a least one gently used bra.  (YES, you read that correctly!!)
Ladies, dig those old bras out of the graveyard in the back of your "unmentionables" drawer and help change the life of a woman halfway around the world!
Kimba Langas, Co-Founder and Executive Director of Free The Girls, will be at Allume to give you the low-down on the lowest form of exploitation:  human trafficking.
What is Human Trafficking?  Human trafficking is tied with the illegal arms industry as the 2nd largest criminal industry behind illegal drugs.  Learn about why it's a $32 billion dollar industry.  What does this mean to me?  Trafficking doesn't just happen "over there"—it is rampant in the U.S. as well.  Learn the signs and how you can help.
Mozambique or Bust:  Watch a CNN Freedom Project documentary telling the story of Free The Girls and how a group of ordinary people set out to change the lives of trafficking survivors overseas.
Join the BRA BRIGADE:  Help receive, count, and box up bras dropped off at the hotel by the local community during the Impact Opportunity time frame.
About Free The Girls:
Free The Girls is a 501(c)(3) tax-exempt non-profit corporation based in Colorado that has been working in Mozambique, Africa since August 2010 and is currently expanding into Kenya, Uganda and El Salvador. Free The Girls partners with established safe houses and after-care facilities to conduct business and job training for women rescued from sex trafficking.  We offer trafficking survivors an alternative to prostitution by providing them with the opportunity, training, and initial inventory to start micro-enterprises selling bras in second-hand clothing markets. These markets are a widespread, thriving industry in Sub-Saharan Africa and other developing countries.
Can't decide already?!  Just wait!!!  We've got three more coming at you tomorrow!