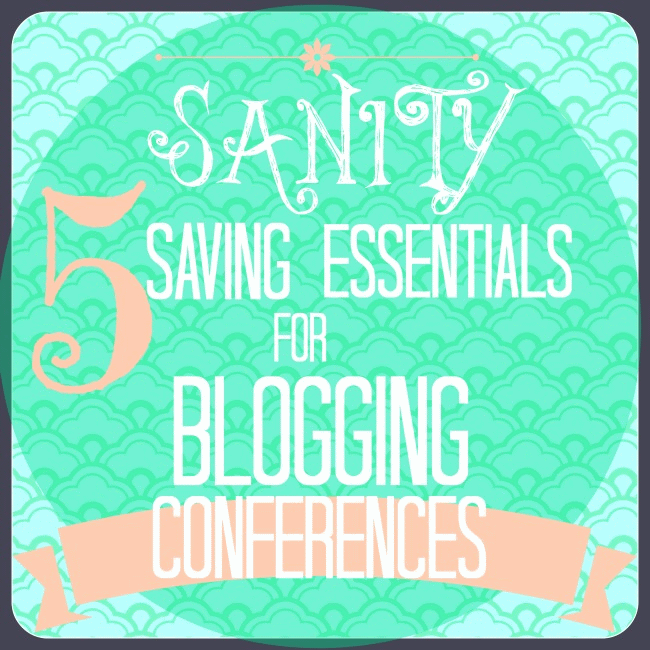 Remember God is guiding your steps.
That moment when you see swirling crowds and wonder what the heck you're doing at a conference with hundreds of women, remember God has a specific purpose for you. It's not the same as your roommates, the speakers, or your blogging buddies. Let your agenda be dictated by God's leading and you'll never falter.
You're the boss of you.
If you need to find a corner to sit and stare at the wall to recharge, do it. If you need to turn in early because your eyelids are dragging so heavy you might trip on them, tuck yourself in. If you want to wake up early and jog before breakfast, I don't understand you at all, but hey, go for it.
Believe that the opportunities God has for you are not going to be "missed" because you aren't on every second.
Trust that the capacity God's given you isn't a mistake. The Allume organizers are an amazing group of godly women who pray for you and have designed the content to leave room for God to work. Trust in that.
Think deep not wide.
At my first blogging conference I had only been blogging for 6 weeks. I traded tons of business cards, gave my awkward elevator speech a zillion times, and tried to jam in all the information I could. Everyone told me I had to network. It was exhausting.  Turns out the long lasting relationships maintained from that conference came in the slow moments. Lingering over coffee, sitting down to a long dinner, following up after the conference and investing in their blogs.
In many ways, the idea of networking makes my stomach sour. I don't want to connect so I can climb on your shoulders and have a larger platform. I want to connect because you have something to offer that is unique: YOU. I want to know you.
Think of it as a chance to connect with God breathed people, joined in spirit, not just an opportunity to guest post or get retweeted.  I know now that meeting ALL the people is much less important than connecting with a few. Take your time and really value the people God brings across your path.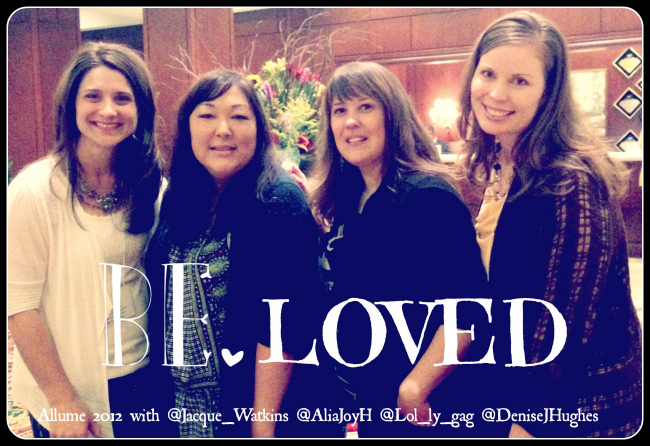 Think of ways to invest in people you meet and encourage those where you are or even mentor those coming up behind you.
I had someone tell me recently that they saw me at Allume and were too nervous to introduce themselves. I snort laughed at the craziness of that. Although flattered, I am not a rock star contrary to the tens of people who think so.  Ok, the ones of people, but still. Come say hi.
We're all sisters here. But please, don't be offended if I don't recognize you right away even though we've tweeted back and forth every week. You are much taller than your avatar, and I am much, ummm, fluffier. So yeah, it might take me a minute. Again, grace.
 Don't listen to the lie that you aren't important. That your story and words don't matter as much as the famous blogger. That no one is interested in you. That's pure crap.
Each of you has a gift. A story of redemption, a story of a God who loves you, a story of life.
You may have a style blog and have an eye for beauty in a perfectly mismatched teal bag with platform sandals and a flowy maxi dress. You may have a food blog and share the glory in the crisp snap of fresh greens, laid like an offering, scattered with toasted goat cheese, raspberries, and roasted hazelnuts, a sweet mustard vinaigrette drizzled like the swirl of a painter's brush. You may have an organization blog where you help women like me put labels on pretty baskets and get rid of the stack of sweaters I'm planning to felt someday. You may share stories, your life in words, your tears and triumphs and soul words.
Whatever God has given you, you have a gift to share. Go confidently knowing that you are called.
Is this your first conference or are you a veteran? What do you feel God is leading you towards as you prepare for Allume?