I remember when my eldest asked why our house is so small, why we don't have a big yard.
We had just spent the evening with our friends, who live in the hills on a large piece of property outside town. While the parents chatted, the six kids climbed trees, raced mountain bikes across the large back and front lawns while playing hide-and-go-seek, and planned spy missions in the huge oak tree over the vegetable garden, where the zip line connected with the tree house. We spend summer afternoons swimming here, jumping on the trampoline, helping feed the chickens, and playing with their adorable dog.
When he asked me, we stood in our dining room, in the middle of our beloved old house, the room that speaks of over 90 years of meals, of conversations with the light spilling through the two side windows. The floors creak in a few places here, and this is where I don't tread in the early mornings when I fear to disturb the quiet. But I love the ache of this wood floor, the unspoken stories of the feet that have tread over these beams.  There is a history here my family gets to step into and live and breathe–God's plan unfolding to us over these six years we've been here, our youngest a baby.  This is the house where God came for this family, and we will remember.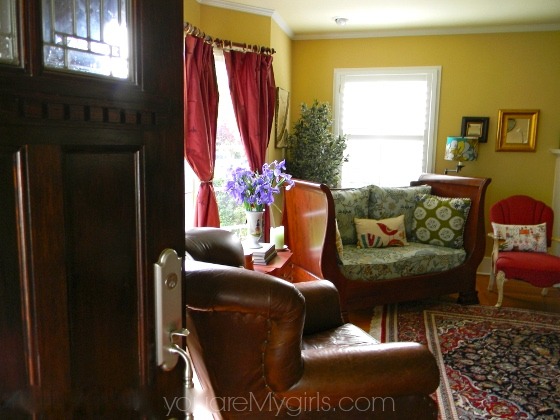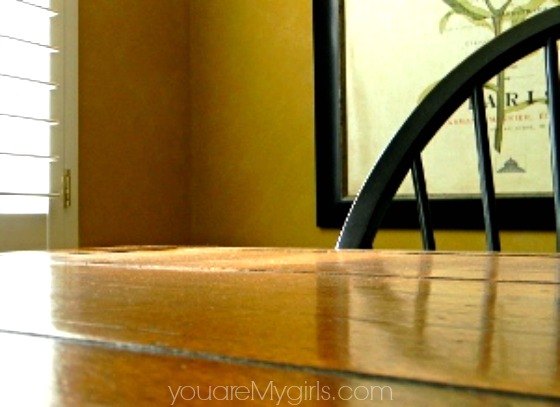 When my  husband and I first got married, we got our living situation a bit backwards. We had spent years living in city apartments on the East Coast, and so when we moved back home, to California, we were eager to live in a house. The problem was that housing rents were sky high; but, in our determination to not live in an apartment, we paid a lot of money in rent to live in a real house, with unshared walls, and we did that for three years.  A lot of money was poured down the drain, and, with us feeling new to the area, not a lot of people came over.  Crazy.  Soon it was time to move on.
When our first baby arrived, we finally got some sense and decided we had better start being more responsible with our money, more frugal, and we moved into a 900 square foot cottage for a year, and then a condo in our sleepy little downtown–three kids on the top floor.  Soon, for the sake of our neighbors below–and because we were bursting at the seams–we knew it was time to try and look again. And that is when God showed us our home.
Due to the high prices of houses in the California Bay Area, we didn't know if we were going to be able to stay here, despite my husband's job making it necessary, then,  for us to stay.  It was years of planning–hoping–yet knowing our hearts needed to stay present, wherever we were, with Him, the provider of all. And then, on the way home from a visit with our realtor to another house that we could possibly afford but would need to spend tons of time and effort to fix up, God brought us home.
Our realtor had a surprise for us, he said.  Just when we thought we were heading back to his office, he pulled into the driveway of a gray arts-and crafts bungalow that I had seen listed six months ago but was not even close to our price range.  A house forgotten. With hearts beating fast, my husband and I walked onto the porch, one step in the door, and locked eyes. We didn't have to say a word.  This was our house.  This was what He was giving.  And with each new step in, we felt His hand guiding us, His joy, His child-heart's delight, in showing us the details only He knew we would love.
The story of how the house sat here, with no offers, for six months, weeds growing in the yard, when there were no problems in the fine print of any of the inspections, flummoxed the neighbors, who didn't like a house sitting on their street for so long without being sold.  The price jumped down after a few months, then again, and then it went off the market for a while and was bought by the company of the previous owners, who then began to mow the lawn, made the inside look cute, and lowered the price once again.  And when it came on the market again, after sitting for months and the price being lowered to a crazy number, God grabbed our realtor's hand and drove us to the driveway of our house. We were home.  This was the house He gave.  We didn't have to see the whole house to know His heart.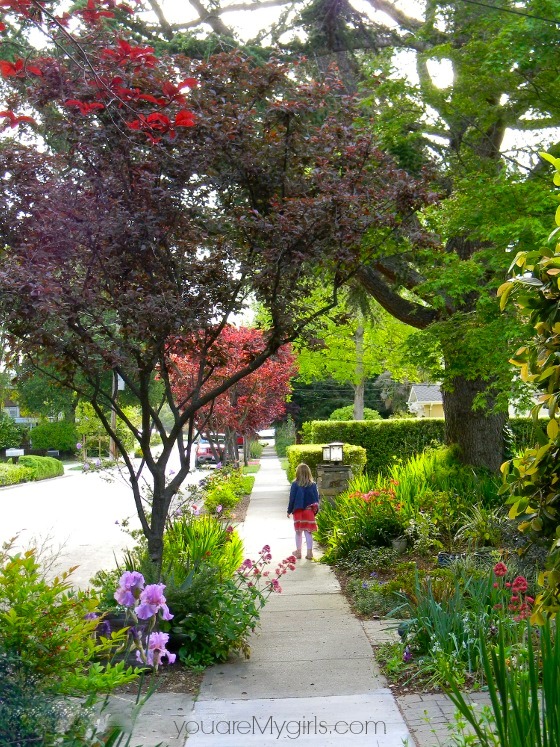 This is God's house.  This is the house for which we are so thankful, and we try to hold it loosely, like He asks us to hold our hearts loosely with Him, and offer them up.  It is our house for His children, for His children to be let in.
And over the years they have come in clusters on Monday mornings to gather, and they have come as a circle on afternoons to pray. They have come with toothbrushes for sleep-overs and pink swirly skirts for fairy parties and torn-knee jeans for play dates after school.  They have come as couples to talk in the studio we call "the cottage" in the back on Thursday nights; they have come in small groups on Friday and Saturday night for dinner and squeezed in around the table. We know we must open the door to be fed by His heart in us.  This is His house He gave for us to give.
And so with my son that day I stood there, cared for, in the room He built, within the walls He asks us to give up, in His name, and I told our son it is not yet time for us to move.  I sympathize with this boy with energy bursting, his young body wanting a greater freedom to move, to make long arches with a football, to build a tree house to climb up into, read in and dream. And I remind him of the story of this house, the house God gave, and how we may never move, we may never have a big yard. But oh, how God knows the definition of Home.