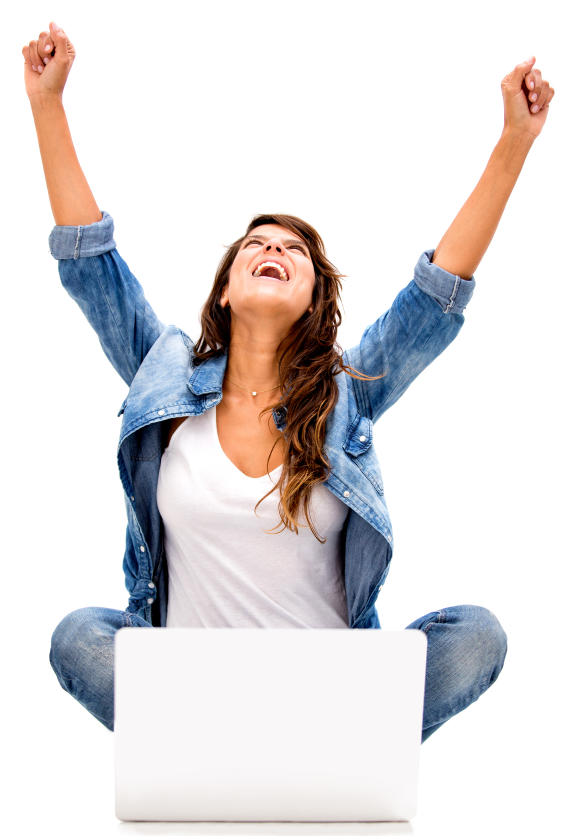 A few Fridays ago I hosted my blog's first Facebook chat to kick-off the first day of summer. I whipped up snazzy graphics and posted announcements all over Facebook and Twitter. The day of the chat, I was giddy with anticipation as I tried guessing how many people would join in. 10? 20? 30? Or, maybe even more? In the end, you know how many people showed up? Two. Just me and one of my blog's contributors. Thirty grueling, drawn-out minutes spent hoping and waiting for the crowd to arrive. But it wasn't to be. (Granted, a few others eventually chimed in with comments in the days to follow.) I was disappointed…and quite embarrassed if I'm honest. For a hot second, I considered deleting my Facebook page and ditching blogging. What's the point of it all, I questioned. After feeling sorry for myself for a few minutes, I was reminded of countless success stories lined with bumps in the road called failures. So why then, would I let this blip derail me? Instead, I decided to F.A.I.L. like a boss. Here's how…
1. Have Faith
Failure undoubtedly causes fears to rise. Do I have what it takes? Does anyone care? How can I make it when there are already so many great _______ out there? Instead of believing these lies, trust in your calling. Forget the numbers. Forget how long it takes to get where you're going or who's doing what. You must believe in your dreams first.
2. Check the Attitude
When plans don't go the way you expected, your true motivations often show. Are you out for your own fame or praises, or are you truly seeking to do the will of God? One will let pride and embarrassment stop you, the other will push you to persevere. If giving up comes easy, check the attitude.
3. Investigate
Step back and look at the failure objectively. What could you do differently? Are you lacking certain skills or resources? Is there someone with the expertise to help you? What does a trusted friend or mentor have to say?
4. Listen
Go to a quiet place. What does God have to say about it all? Perhaps He is using the moment to draw you closer or teach you something new. Instead of complaining or whining about how things turned out, take time to listen for His voice.
While failures can seem like an end to a dream, they certainly don't have to be. Have you ever been sidetracked by a failure? How did you get back on the path to success?
As one of the voices behind Next Level Mama, Kacey has a heart for leading mamas to parent with purpose. By day, she analyzes numbers as a budget analyst, but it's her "job" as mama to three little ones that's her most challenging and enjoyable ever. This die-hard Texas girl can't get enough of blogging, Kindle books and desserts. You can catch her tweeting away at @nextlevelmama.