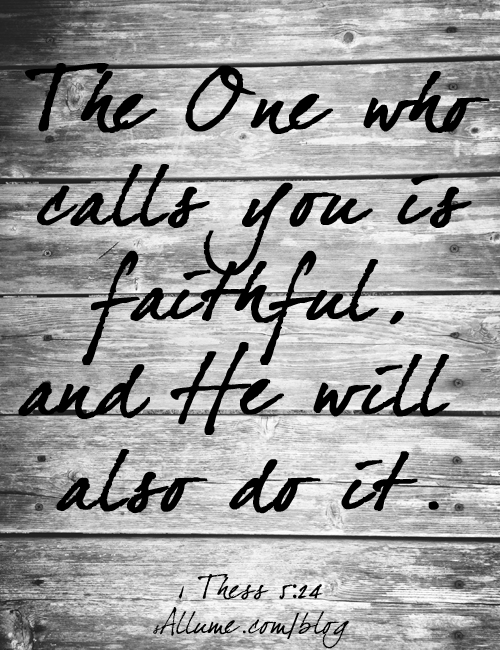 All of life is a story, and as we live, our stories are are still being written. The greatest of Authors is God. We pray for God to have His way in our life. When He does, all our glorious plans can be taken through a sifter, and feel as if our life is being shaken, no parts left unsettled. His plan is so much different than our own, isn't it? When we offer God our lives, our desires, our dreams, our blogs, He takes us at our word. Then, He requires us to act on it. He requires our obedient surrender.
And what does that mean, really?
It means relinquishing our own brilliant ideas that have been blinding us to His way, releasing the ambitions that were starting to consume us, and letting go of the strategies we began to put our trust in. It means heeding His Word, yielding to His direction, following His lead. Even though where He leads it is not where everyone else seems to be going, and not nearly at the same pace.
Not because everyone else is doing it wrong, but because it's not what God's has for you. Following, when you cannot see what's before you, can be scary. But it's also the way a life is lived brave, where adventure in God is found, where we learn to truly trust and be led by His Spirit.
"Writing won't make you a good character in your own story. Living will." — Darrell Vesterfelt
I've been doing some hard, real-life living lately, less story-telling, and things are quiet at my place. My one week blog break has turned into a month-long-one and is slowly becoming two. I've kept my writing commitment here at the Allume blog, and one other place I get to contribute. But, my blog has been mostly dormant.
Most of us call ourselves believers,
but how many of us would Jesus call His followers? <– Tweet?
I want to be counted among them, even if it means I have to leave good things behind to follow Him. Whenever God asks us to give up something, it's not to deprive us of the desires of our heart. It's because what He has for us is so much greater. In order to lay hold of what is before us, we have to let go of what is behind us. That, my friend, can be the hardest part.
This process changes us, it matures us from the inside out, it purifies our motives, and it grows our faith. It's also where we live-out our story. There's a fight within because our will is strong. It takes a wrestling, and often, an invisible struggle to the death-of-self to bring us to the place we can honestly say, "Nevertheless, not my will be done but Yours, Father."
That place my friend, is surrender.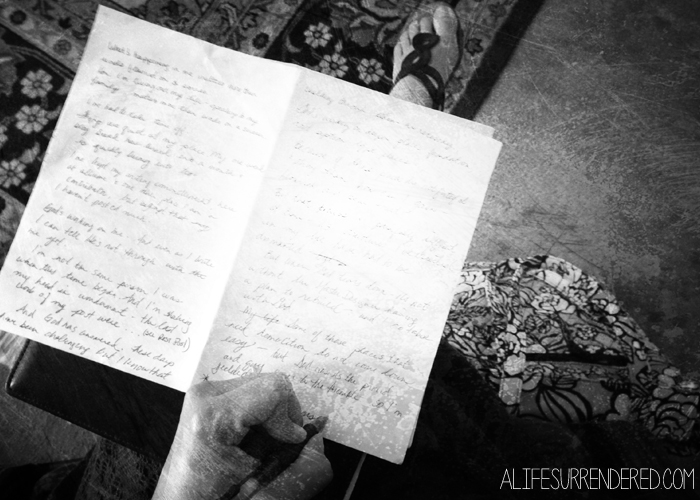 I'm not the same person I was when I began my blog break this time, which I take regularly every 7th week. And even now, while I write out these words in pen bleeding blue, sitting in a waiting room, still in God's waiting room, I remember the line I ended my post with, "I'll be back soon, but hopefully, not so much the same."
And God took me at my word. I didn't want to be the same, but I didn't know that change I longed for would be so difficult to walk through, or take so long. Ugly parts of me have been revealed in the mirror of His word: envy, jealousy, rivalry, selfishness, fear of man, fear of failure, fear of rejection, and a few unlovely others. Yes, I still struggle with all of the above. Sometimes, I think I've overcome, then He calls me higher. And I realize there is so much more work to be done.
He does the transformative work. Our part is to answer His call. (1 Thess 5:24)
Faithful is He Who is calls you, and He will also do it. <– Tweet?
Amen? Amen.
Still living a life surrendered,
Michele-Lyn