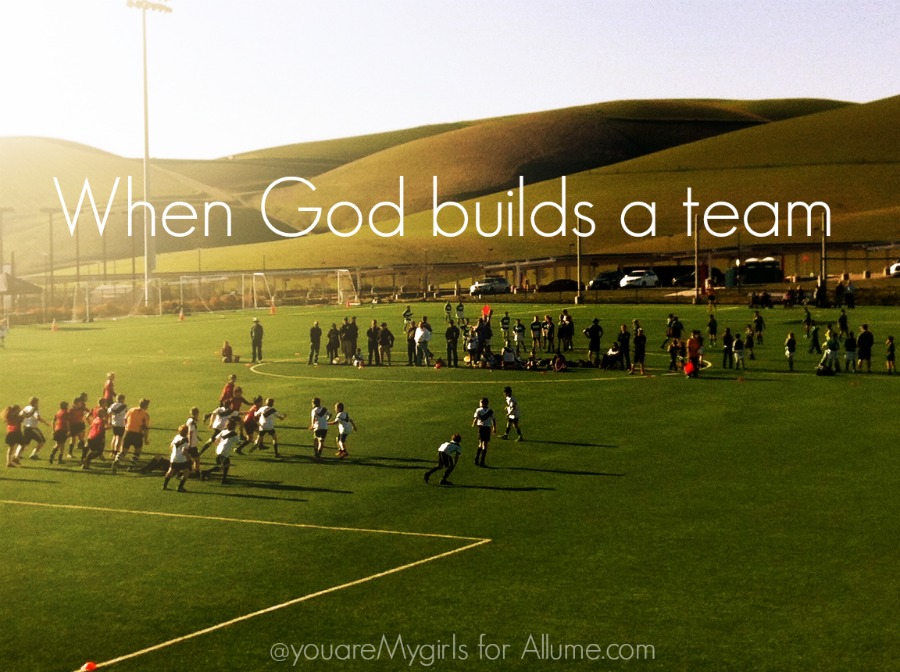 I sit with my husband in a coffee shop.  It's mid morning and I feel like I'm playing hooky. This is just too fun. Partners in adventure . . . gathering a team.
We wait, expectant for God's leading.
Married 17 years, we are co-leading a family mission trip to Tecate, Mexico, our third time–a trip that begins two weeks from today. We have been on four mission adventures so far–one to Ethiopia, six years ago, and the last three, with our children–to the Navajo Nation, in Chinle, Arizona, and to Tecate, Mexico.
My fingers fold around my cup. God continues to meld together this one heart, His one flesh.
On this morning, we  sit abreast, at the counter, excited to meet a single mom who will join the team. So many conversations over the late winter and spring about the team–hearts shared at busy outdoor barbeques or at bustling coffee shops, steaming java in hand. We squeeze moments between play dates and work. We seek His guidance and wait to see who He brings.
Adventure awaits His team.
Through the spring we trusted Him to put together a team–strangers turned family who will work alongside one another to build a children's home for orphaned children in Baja. Through months, and now just weeks left, of preparation, we gather supplies and check lists and plan final meetings. But mostly, we wait.
Expectant.
Excited.
The best way to prepare for these trips is to be ready to see God. I am going to be stretched and uncomfortable. I am going to feel depleted and raw. I am going to get dirty and feel tired and want to take a break sometimes, when I can't. The only way a trip like this can be measured a success is if we feel, the entire time, we don't have what it takes, on our own, to do a thing. 
We have to be ready to let God in.
Connecting hearts to His is the only plan.
An adventure with God can be a trip to our neighbor's house next door. Or it can be a trip across the earth. He wants to show us how, in fact, He's made the world small. Big enough so that we feel lost in it when we try to do things on our own. Small enough for hearts to unite despite geographic boundaries, despite linguistic barriers. Through ever trip God builds His team, transforming strangers into family.
God has no barriers.
And so we will pack bags and cook food. We will worship and sleep and work alongside one another. Grandfathers and fathers and mothers and children.
We go, knowing His faithfulness, trusting His plans are good.  We go, expecting adventure, anticipating not knowing the answers and having to tackle the unknown. We go, believing our Father is the leader, the one sure thing, the heart that never sleeps. We go, leaning into Him, where He will pick us up if we fall.
I send out support letters to friends and family today, asking for prayer for the team in Tecate. We pray for further trust in our Leader, as He guides us and protects us and leads the way to loving with full, open hearts.
I would love to hear one of your stories of God asking you to trust Him–and where He has asked you to go. I am curious, have you ever returned from a trip a changed person, and with new, deeper relationships with the people with whom you traveled? I can't wait to hear about it, friends.