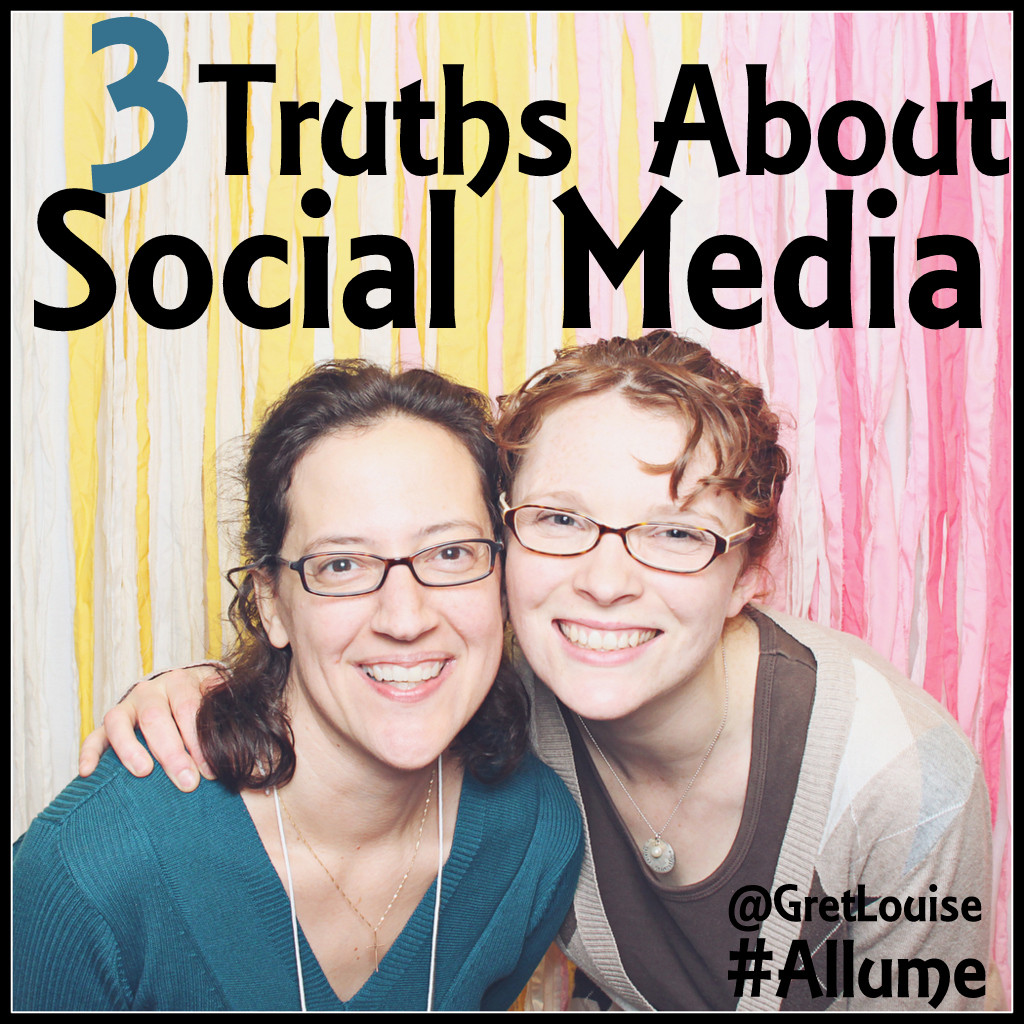 I hear the rumbles every time Facebook makes a change. I'm going to quit Facebook. I like Google+ way better.
And just like that, bloggers everywhere are ready to drop one of the most popular social media networks. Not because their readers have abandoned it, but because the bloggers themselves are fed up with it.
I shake my head and smile. Next month they will be frustrated with the new social media network they've chosen, because no one is on there.
The truth is, social media is consumer-driven. It is all about the relationships you are building with the people who are already there. And you can't have social media relationships with your readers if you abandon the place they like best to hang out.
Of course, when it comes to complaining about social media, it's not only Facebook that gets the blame. Twitter isn't conversational any more. Everyone preschedules their Tweets: no one is ever really "there". And too often, the negativity is what drowns out everything else. But as Christian bloggers, we need to lead the way in shining Christ's light in social media as well as everywhere else we go online.
Here are three truths about social media to remember when we start to feel disillusioned:
1. Social media is consumer-driven.
It doesn't matter how many fabulous posts I make over at Google+ if my tribe isn't there to read them. The first rule of choosing a social media network is to find out where your readers are, and go there. Social media is about where the consumer is, not about where the producer would rather be.
When the majority of my friends and family are on Google+, then I will consider hanging out there more than Facebook. But maybe your tribe is on Twitter and never hangs out on Facebook. Perhaps LinkedIn is where you need to be making contacts. Or it just might be that those up and coming Google+ users are the readers for you. Wherever your readers are, go there. But unless they are techies, don't expect them all to follow you somewhere new: another social media network is the last thing most people want.
2. The purpose of social media is to build relationships.
No matter which social media network we're on, we need to remember the primary purpose of social media is about building relationships. It's not about getting the most likes or the greatest interaction as judged by a computer: it's about the real interaction of conversation and relationships.
Yes, it behooves bloggers to be good stewards of their platforms. It's a good use of time to study Facebook marketing techniques and best Twitter practices. But no algorithm can measure the eternal heart-impact of a Facebook post. No graph can show the value of relationships formed through social media.
3. Social media needs good leaders.
What social media really needs is good leaders, who will do what they wish others would do, right where they are at. Miss the conversations that used to happen on Twitter? Bring them back. Feel like no one is sharing your Facebook photos? Share the photos of others.
No one wants to listen to a whiner. Negativity isn't going to generate more likes, and complaining about one social media network isn't going to gain you follows on another. Let's raise the bar for the content we're creating and sharing. Let's set the standard high for our social media posts. Let's lead the way in being positive and "doing unto others" right where we are in social media. 
Tweetables:
3 Truths About Social Media – to remember when we start to feel disillusioned (Click to Tweet)

Social media is consumer-driven. (Click to Tweet)
No algorithm can measure the eternal heart-impact of a Facebook post. (Click to Tweet)
Let's lead the way in being positive right where we are in social media. (Click to Tweet)