Dear Allume family,
Today's post is really more of an announcement for you to know, and also an invitation for you to sow into one of our own. I'm writing primarily to let you know of an organizational change that has been made within Allume.  Because we want to honor you, our community, we felt that it was important to let you know rather than to just let you wonder or speculate. We also appreciate your prayers over our team and over the conference.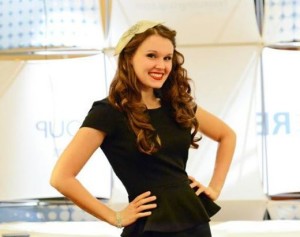 We would like to honor Jessica Heights and the role that she has played within Allume over the past 3 years.  She is one of the 3 original co-founders of the conference, and as we all have come to know her more and love her over the years, it is widely recognized that she has been a smiling face and welcoming presence at each year's conference.  Many even say she has been Allume's very own Miss Congeniality.
In order to focus more fully on personal matters outside of the conference, Jessica is moving away from her responsibilities and roles within Allume and the Conference.  The hole she leaves is great, and we ask that you would join us in honoring her, praying for her, and encouraging her.
Please know that we love Jessica, and are all in agreement that this is best for her and for the conference.  This is not something we expect the community to take lightly, and in order to honor Jessica, we would like to ask that as a community, we join together to speak blessing over her and not pry into her personal matters. Please be in prayer for us as we move forward as I'm sure you can know that she leaves quite a hole.
If you have been impacted by Jessica in any way over the years, we'd love to bless her with a slew of encouraging words and scriptures in the comments section below.  Thanks friends for your love and support of Allume and your kind words over our sweet friend.  We are so grateful for your contribution to this conference, the community, and most importantly to the Kingdom.
Loads of blessings on you each,
Logan and Sarah Mae