When my Mom called me in February to ask what I was going to do now that Google Reader is shutting down, I laughed in her face. Not the most respectful or gracious reaction, I realize, but the demise of Google Reader seemed an impossibility, nothing more than a ridiculous rumor.
I'm still not sure how she found out about the demise of Reader several weeks before the official announcement, but she did.
The rumor has been substantiated and the impossible is definitely happening.
I think I'll cry now. Google Reader is part of my daily life. Hourly, if you want to be real about it. I follow so many blogs right now, there is absolutely no way on earth I am willing to go back to clicking on each of my bookmarks to see if thereís something new. No. Never. Ew.
But somewhere between crying over a techno-gadget and feeling lame for mourning a website's demise, I found the solution! And guess what? It's going to be so easy, even my Mom will be able to make the transition easily.
Step One:
Go to Feedly.com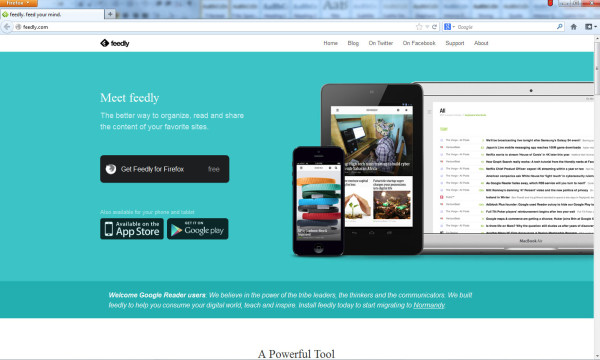 Step Two:
Click the maroon button that says "Get Feedly For [Insert Your Browser Name Here]" (it will detect automatically) and allow the program to install. (The Browser App is available for Chrome, Firefox, Safari as well as Android, and iOS.)
(Note: you may have to click a few extra times to confirm you want to install, to bypass your security settings, and to allow popups, depending on your browser's settings.)
Step Three:
Restart your browser when prompted.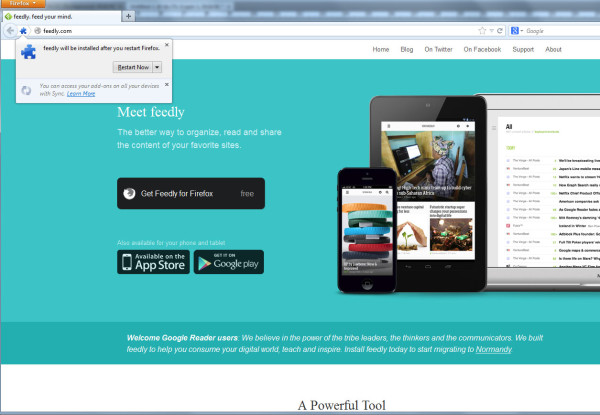 Step four:
Sign into your Google account (easiest will usuallly be to simply open your Gmail) and then click on the little green Feedly button that has now appeared right next to your address bar. Feedly and Google will communicate and then ask you whether you want to allow Feedly to have access to your Google Reader Data. You do.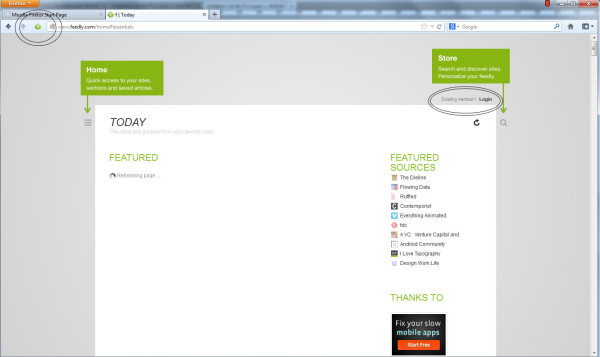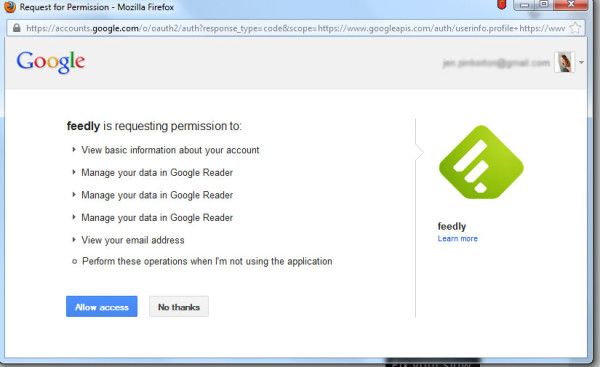 Step five:
You're done!
Yes, it was that easy.
In the first seven hours after I installed Feedly to Firefox and downloaded the App for my Nexus 7 Tablet, I already understood why Google decided to do away with Reader and why their usage has declined. Anyone still using Reader is stuck in the dark ages: Feedly is BETTER! (And Iím pretty sure thatís the first time Iíve said anything negative about any Google product.)
I love the aesthetically pleasing layout — there are photos and blurbs, not just lines of text!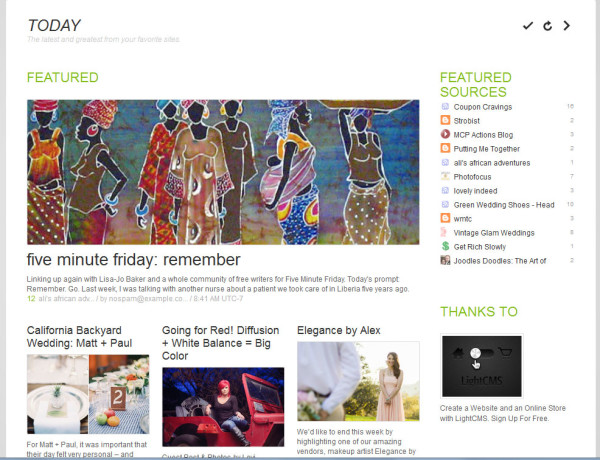 Feedly doesnít merely give new content in chronological order, it automatically is filtering by popularity and ranking; I know at a glance which posts I need to read first and which can wait until another time. (How they do this? I have no clue. Iíll leave it to their masterminding.)
(But if you still want to see only the most recent posts, you can view by "Most Recent" and see only a list of post titles that looks exactly like Reader.)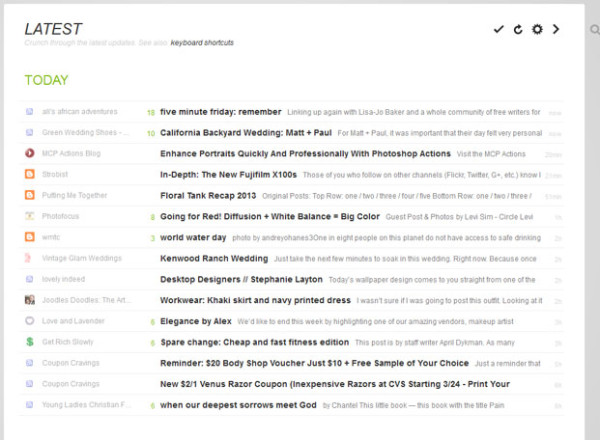 Oh, and Feedly integrates fully and seamlessly with Twitter and Facebook, allowing for easier sharing to those platforms and allowing me to following what my Facebook and Twitter peeps are sharing with me.
Plus, Feedly is fast. Way fast. The same pages on the same internet on the same tablet load in half the time on Feedly. Not sure how, but it does. Itís also faster and easier to email links to my friends straight from Feedly.
See? Absolutely no trouble at all.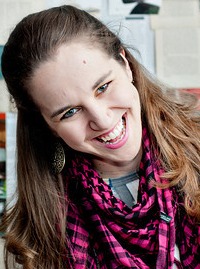 Jennifer is a daughter, a sister, a wife, a photographer, a storyteller, an adventurer, and (most recently) a patriotic America learning to love her new home in Canadaland