The words you are writing are important.
The ones trapped in your heart, the words you have to close your eyes to type because you aren't sure if you have the courage to make your fingers move across the keyboard?  Someone needs to read them today.
The story you're living and the legacy you're leaving is one built by God, hand-crafted from breath and Word and you are the only one who can share it with the world. God did not mistakenly give you a passion for writing, communicating, speaking, song writing, rapping, singing, worshiping, glorifying – any way you slice it, the words are yours and the story is God's and you are here to tell it.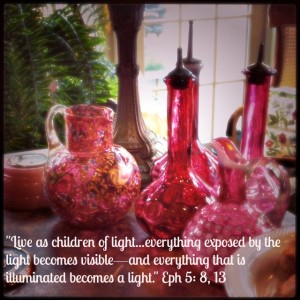 Sometimes the story is hard. And it takes courage to put pen to paper, fingers to keyboard, heart out for the world to judge.
Do it anyway.
Sometimes the story is funny. And it takes courage to be a light and shine Jesus, to share love and laughter with strangers who might not "get" you.
Do it anyway.
Sometimes the story seems like it's been told before. And it takes courage to tell it again, your way, with your words, believing that someone needs to hear it from you.
Write the words.
I know how hard and discouraging it can be. I know what it's like to steal minutes and hours in a closet-office away from the sleepy morning cries of a toddler snuggling with her daddy because that's the only time you have. I know what it's like to write with sleepy eyes late into the night with reality TV in the background and your laptop on your knees. I know how easy it is to believe that my words don't matter. I know what it's like to want to give up and I also know the blessing that comes from doing it anyway. I know what it's like to click "publish" and read nearly the exact same post from a bigger blogger the next day. (you know, like my last post here at Allume!)
Don't be discouraged. Don't give up. Whether you realize it in this life or not, your words, when used for God's glory, will change lives. Use the gifts God has given you and be the light someone else might desperately be searching for – let's change some lives. 
Crystal Stine
http://crystalstine.blogspot.com