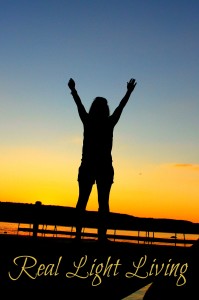 We gather in this spot daily, weekly and once a year – for a cross generational community of women to encourage and inspire Real Light Living.  
Have you had any one ask you what Allume is and what Real Light Living means?  I have.  They ask me to just give them a clue.  Just a glimpse into this call on our schedules, our hearts and lives – that pulls us to this one place:  Together.
If you had to describe this community, the conference, the meaning of Real Light Living…could others  SEE it, rather than be told?
Is a glimpse into our lives enough to show other's what Real Light Living is all about?
May I encourage you, the women who stop by here, to pull up your chair and get comfy while you read this post.  Let the words sink into your skin and inspire each you..each one of us..to model this LIGHT wherever we go, and with whatever we do.
While raising our family, we chose a "tag line," we have referred to through the years as we bring our focus back to what is really important.  "Life is for service."  In a nutshell – Let your line shine before men.
There are 276 days left before we meet together again and convene as women who aspire to Real Light Living.
 Wouldn't the Lord be well pleased with over 400 women gathering together to share their stories of change, growth, and how their light could be seen like a city on a hill – so that other's could see the light and it made a difference in the Kingdom work?
Grab your notebooks, net books, and let's begin.  The days are ticking …
-Make service a priority in daily living
-Learn how to handle conflict Biblicaly
-Begin intentional, joyful living at home
-Write truth and not false allusions
-Share in the good news of others with words of affirmation
-Model forgiveness
-Re-direct your success and accomplishments to God, and not ourselves
-Write and write more – Letters of encouragement
-Make and Take meals to those around you
-Encourage a mom with a helping hand
-Shower your family with Grace
-Show grace in your relationships
-Learn to see beneath the surface of those you mayhave before judged
-Show Joy in your life and not martyrdom
-Invest into genuine relationships
-Think beyond your walls and computer screen
-Love those that may seem "un-lovable" to you
-Allow your on-line presence to radiate His presence in your life
-Look up and beyond those you normally speak with, there is someone else going unnoticed
 Keep your list going.  Living in the Light is not about our works, but about a transformation of our daily living, that we may reflect His light in our spheres of influence.
That others may see this place and proclaim the glory of His Name and His amazing work in our lives and others.
Let's give the world a clue – Allume!
Because Life is for Service, September @ One September Day