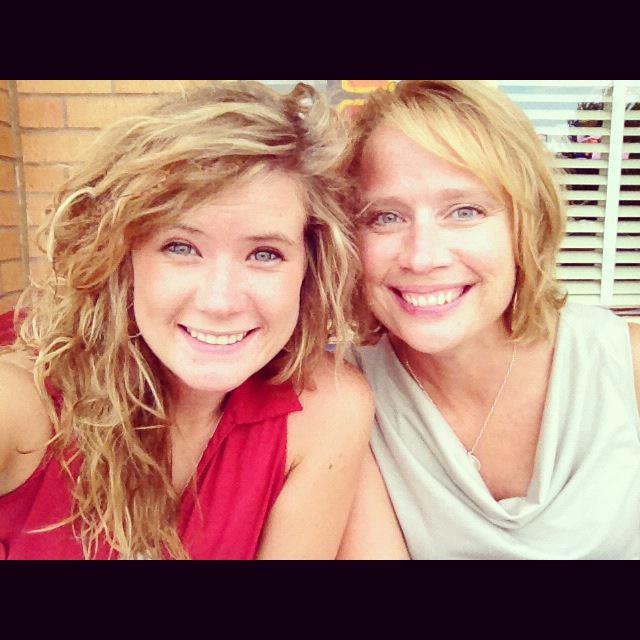 There are a lot of times that I am asked some serious thought-provoking questions.  Women searching for answers that I myself am still discovering golden nuggets of truth about.
I don't claim to know everything about blogging. One might think that I have the "handle" on motherhood, and truly, I am still pressing towards the mark for the prize of the High calling in Jesus.  
But I am open to wisdom and leading. 
When I came home from Allume with my daughter  by my side, I again realized that God always teaches me in the quiet.
May I share what happens when we abide and let the fog clear just a little bit?
Coming "down" from Christmas might be just the time to read this post and ponder.
I took my daughter to Allume this year.  I have been before, but this year was different for me.  I had just finished writing an e-book, and had found myself in a place called – tired.
I was ready for this time away.  Would you be surprised to know that I only attended two workshops this year at the conference?  I know all of the speakers, and truly would recommend always taking advantage of hearing and seeking the wisdom from any workshops you can attend.  
But, this year, I sought peace.    Peace in the blogging world, quiet in my world and heart, and this is what God did for me.
I begged Him for light.  Not for me to BE the light, but to BRING me light.  It was there, I just couldn't see it.
Life gets foggy, and our vision becomes clouded with ideals, and expectations.  I let the fog roll away.
I spent hours in the Prayer Room.  I would meet new women each day at meals, and seek their journals to write and pray for them.
Why would you do that September?  Why would you spend money and time for a conference, and not take advantage of the whole experience?
I am asked a lot of questions.  Questions about motherhood, parenting, marriage, etc.. but the only real wisdom I could ever give you – would be this:
Abide.  Listen and follow.  In all of those areas and the rest of your life.  Choose wisely by knowing you have given the right time to the right things.
Allume for me was the most beautiful time with my daughter.  Seeing her as a fun-spirited woman, and giving me a new and fresh perspective.
I learned to look in the eyes of the blogger handing me her card, and love her for the beautiful creation God set in this place. And now, I am rotating your cards by taping a new one to the corner of my computer each week.  I am praying for you, with your picture and your site to remind me of your life and His work in you.
Allume to me is and always will be about life, His Light and a little about blogging.   
I came home from Allume, and took my first blogging break in four years.  I have not written one new post, and my "followers" have jumped by 400.  Where does that come from and how?  I have no idea, but, I can truly say, that I have seen His Direction, by waiting and listening.
Listening cannot come from busy.  Following cannot come from running ahead. 
What would I do that?  A question that I hear so often – and my answer is always this – Because He told me to.
Written by September, at One September Day