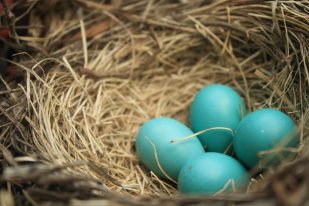 It has been in plain sight for so long, is it a wonder that we are sometimes so slow to grasp it?
We live in a warp-speed world, with a screen and a key-board as a means to communicate our words, our ways, and relationships.
What is the secret to Good Writing?
I walked away from Allume with a permanent imprint on my heart and mind from one "small" quote.  Ann Voskamp said, " The secret to good writing is living in secret."
 The words we leave in the "wired world," may be there for a season, or perhaps published into pages of life-changing books. The life we live daily will span into generations with a forever impact.
Think on this with me friend – Your writing is only as credible as your life.
From the day I arrived home from Allume, this portion of Scripture has pressed in on my heart like a vice.  Scripture that we have memorized and recited as a family.  Many times.
Here, you will read, what I believe, is the secret to writing.  In plain sight.
5 Seeing the crowds, he went up on the mountain, and when he sat down, his disciples came to him..
2 And he opened his mouth and taught them, saying:
3 "Blessed are the poor in spirit, for theirs is the kingdom of heaven.
4 "Blessed are those who mourn, for they shall be comforted.
5 "Blessed are the meek, for they shall inherit the earth.
6 "Blessed are those who hunger and thirst for righteousness, for they shall be satisfied.
7 "Blessed are the merciful, for they shall receive mercy.
8 "Blessed are the pure in heart, for they shall see God.
9 "Blessed are the peacemakers, for they shall be called sons[a] of God.
10 "Blessed are those who are persecuted for righteousness' sake, for theirs is the kingdom of heaven.
11 "Blessed are you when others revile you and persecute you and utter all kinds of evil against you falsely on my account. 12 Rejoice and be glad, for your reward is great in heaven, for so they persecuted the prophets who were before you.
13 "You are the salt of the earth, but if salt has lost its taste, how shall its saltiness be restored? It is no longer good for anything except to be thrown out and trampled under people's feet.
14 "You are the light of the world. A city set on a hill cannot be hidden. 15 Nor do people light a lamp and put it under a basket, but on a stand, and it gives light to all in the house. 16 In the same way, let your light shine before others, so that they may see your good works and give glory to your Father who is in heaven.
Today, and every day that we write, we should be asking ourselves – "If I were to meet my readers face to face, would my words equal to my life?"
Improving our writing style and fine-tuning our words are necessary. Striving for numbers, and credibility may be more alluring, but the every day salt is what will make our words sink deep into another life.  Because they will MEAN something.
Live life credibly- not as you are being judged, but as the words you write can live up to your life.
Living life in the Light – Allume – is not about standing ovations, but the words we hard-wire into our souls.  Every day.
The secret to our good writing can be the overflow.  Credible from obedient living.
Do you find your voice behind words, and is your life speaking loud and clear?
September from One September Day