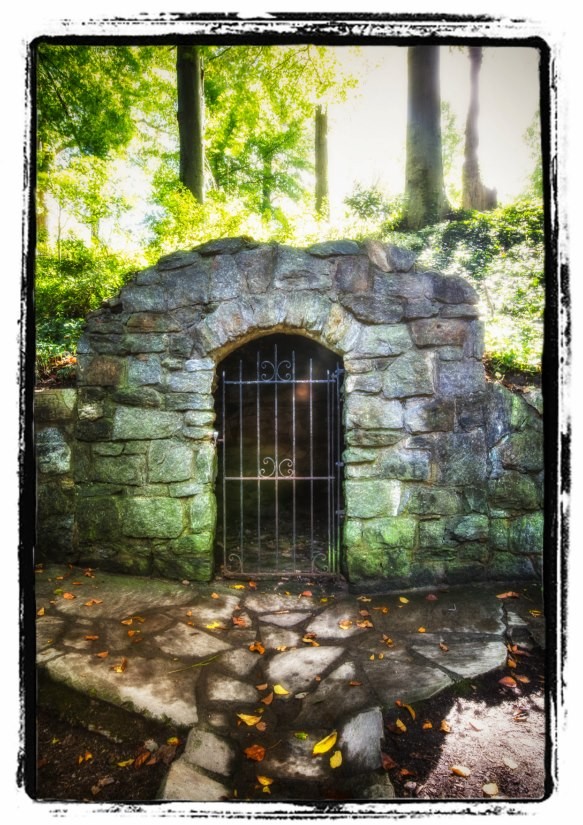 I just have to share a really phenomenal thought that I recently heard.  It's been rocking my world since I heard it…in a super-awesome-holy-spirit-infused sort of way.  I'm gonna make it short and sweet today, and let the word of God just do it's thing.
In ancient cultures, the city gate was the place where pretty much anything of importance happened.  Most all cities had a wall around them that protected those within and kept the outsiders out.  So, the gate really became a hub of activity. Outside of the gates was where the sick were laid out.  Trials and stonings took place at the gates.  The elders of the city would meet at the gates. Commerce happened at the gates.  The gates were the heartbeat of the city.  Full of life, but also chaotic with so much going on all around.
The city gate is where the culture addressed the chaos of its people.*
The gate was a place that was anything but peaceful….anything but shalom.
The Hebrew word shalom (šālôm) is defined as a state of wholeness and security embracing both the physical and spiritual dimensions and relating not only to the individual, but also to entire communities and relationships among persons. **
The gates and culture were chaos, but then….then, friends, came Jesus.
"I am the gate; whoever enters through me will be saved. They will come in and go out, and find pasture… I have come that they may have life, and have it to the full." Jn 10:9–10
If the gate is the place where the culture addressed the chaos of its people, and Jesus came as the gate….then where there was chaos, we now know peace. 
And not only that…but where there is chaos, He asks us to bring that peace in his name.  We represent the Kingdom of Heaven wherever we go.  And where we go, we bring Jesus.  We carry His perfect shalom and can bring that peace into any chaos around us.  Thy Kingdom come…thy will be done…ON EARTH as it is in heaven.
So bring it friends….bring that peace with you.  Let's address the chaos of our culture with the shalom of a Savior.
* Quote by Rich Butler, **reference, The Eerdmans Bible dictionary, Photo Credit: Bogle Photography