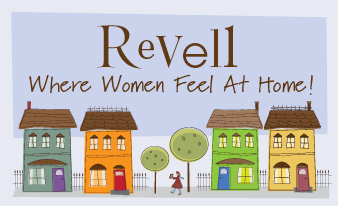 Dear Allume 2012 attendees:
We are thrilled to see you again! After hanging out with all of you fun ladies last year, we couldn't stay away.
First things first— stop by our booth this weekend to register for some great giveaways. We have two $25 Starbucks gift cards and one $100 DaySpring gift card—just for you! And since we know you can't keep off Twitter during Allume (why would you?), there is a special giveaway of a super cute Holley Gerth/DaySpring swag bag for one lucky lady.
Follow @revellbooks now and during Allume, tweet "@revellbooks, I love @HolleyGerth! #RevellAllume." We'll announce the winners before the end of the weekend.
As your sponsor for Friday night's dinner, we are bringing in the fabulous Kathi Lipp for a visit with you! Kathi recently wrote Praying God's Word for Your Husband and is a speaker extraordinaire. She will get you laughing and then talk about the most important thing we can do for our husband—and it is probably not what you think…
Also at our booth, talk to Robin and Deonne about becoming a part of our blog tours. We need women like you who love books! Sign up to review our fall favorite, the New York Times Bestseller, Nowhere but Up: The Story of Justin Bieber's Mom by Pattie Mallette. Pattie struggled much in her growing up years—from sexual abuse to abandonment to even a suicide attempt. Read her amazing journey to faith and how God completely changed the trajectory of her life. We couldn't put this book down, and know that you won't be able to either.
Hope to see you at Allume!
Twila Bennett and the entire Revell team