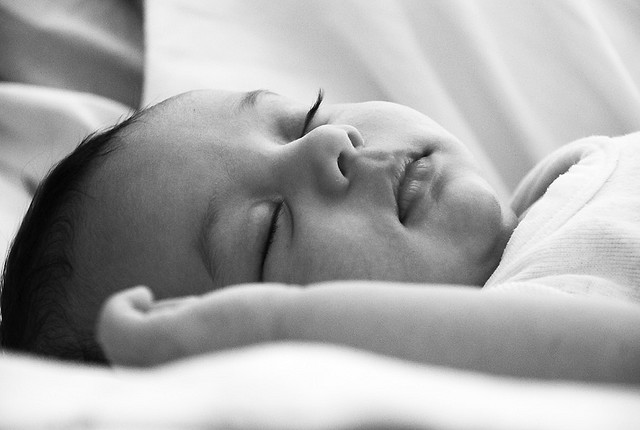 Worn so thin, the sheets remind me of my frazzled state of mind and this beautifully long day.  It is the start to a new weekend, and the moment I cherish at each new sunset.  I tuck the sheets close under their little chin, rub their soft wispy hair to the side, and I sigh – Knowing they are Tucked Safely In.
There are nights that I will sing softly, and after kissing their sweet cheeks, I feel the rise of their chest begin to slow, I will tread softly out of their room.  Tucked Safely In.
Weekends are like this.  I feel safe in the haven of my family – away from the on-line world, and dead-lines.  My blog rests quietly in that special place, and some will visit and read, leave comments and browse.  It is not calling my name, nor is it needing my immediate attention.  My writing has a haven, and it is – Tucked Safely In.
Motherhood can often be a vigil.  Like a night watch, with no-reprieve, yet blessings will be tucked safely in through the long night hours.  There is a purposeful period of devotion that requires steadfastness, and perseverance.  Time does not wait for us to figure out what we will do next.
 Life hands us new opportunities every minute to be tried and true.  The dinner hour, homework, reading time, or football practice, or perhaps the new virus passing through, will not wait for us to figure out what comes first.  So when do we lay our head down?
This.   I Am Tucked Safely In.  In His bosom.  In His Care.  In His Plan.  In the shelter of His wing.  In the fold of His arm.  In His resting place.
And all of this?  All of that?  It is in His care also.
While we share this weekend together here my friends – Will you Abide in Him?  Let the cares of the world go?  Put your writing aside, and fall on Him?
Whether you are in the throes of motherhood, or walking another road that is pulling you thin – Can you just take this day, this moment – to set it ALL down?
 Be Tucked Safely In?  Yes?
Oh, how His embrace is so full and free.  Go there.  This weekend and be Tucked Safely In.  
By September, One September Day