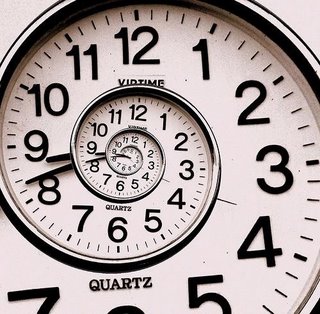 I just spent an entire week in Colorado for some counseling.  After a few hard losses, my husband and I realized that it could only do us good to spend some time and money investing more deeply into ourselves and our relationship.  It was phenomenal.  And that word, I'll tell you, is an understatement.
While we were there, we were reacquainted with a concept that I've understood before, but the Lord really impressed upon me the importance of both employing more in my own life and also to share with you all as well.
It's called "heart prayer" and it is the most healing and gentle way of seeking the Lord for things we may need to see or understand better.
The fact of the matter is that we all experience hurts in our lives.  And if we're honest, most of the time, a person who hurt us isn't the one who can fix what's been broken either.  Sure people can apologize, and that may help…but really, there are times when we know we'll never likely see an apology.  There are times too where it's not a person, but a circumstance that brings pain.  Our Father is the one who wants to heal those places….he's the only one who really can.
But Lord, where were you when______________?!  How could you leave me when I was _______________?! 
It's so easy for us to think that maybe the Lord was some distant bystander to our lives sometimes….you know, those times when he seemed so far away.  When you lose a baby, or a spouse, or maybe you were abandoned as a child…perhaps you were abused, or neglected?  WHERE ARE YOU GOD?!  Where are you Papa?  Lord….are you there?
Time has passed though, so we have to move on.  We can't change the past.  We accept it and we trudge along.  Right?
Maybe not friends.  Maybe not….
Repent therefore, and turn back, that your sins may be wiped out, that times of refreshing may come from the presence of the Lord, and that he may send the Christ appointed for you, Jesus… – (Acts 3:19)
Our circumstances won't change, but we can certainly find peace.  It's not what happens to us that will ultimately make the difference in our lives, but rather what we BELIEVE about what happens to us.  If we can ask the Lord to get our history straight for us…to sanctify our past and bring truth to the lies we've believed, we can walk in a place of victory where we've believed ourselves to have suffered defeat.
But, where was God when….?!
What if I suggest to you that He's there now?  That place we've been asking about….the hurt we felt, the pain we've experienced, the confusion we've endured.  What if I told you that whether it was 20 minutes ago, or 20 years ago….our limitless, timeless God is there NOW?
 To the King of the ages, immortal, invisible, the only God, be honor and glory forever and ever. – (1 Ti 1:17)
But do not overlook this one fact, beloved, that with the Lord one day is as a thousand years, and a thousand years as one day. – (2 Pe 3:8)
    For a thousand years in your sight are but as yesterday when it is past, or as a watch in the night. – (Ps 90:4)
So go to that place in your mind.   That place that left you broken, shattered, and confused.  Go on…I dare you.  Go there in your mind.  But this time, instead of just going through the motions of what happened…stop, look around, and ask Jesus where he was right then.  Jesus….where are you now, in this place?
"I am with you always." – Matt 28:20
Where are you standing Jesus?  What are you saying to me?  What lies have I believed?  Who do you say that I am?  Will you come Lord to this wounded place of mine?  Will you hold my hand?  Will you tell me the truth?
      The LORD your God is in your midst,
      a mighty one who will save;
                  he will rejoice over you with gladness;
      he will quiet you by his love;
                  he will exult over you with loud singing. – (Zep 3:17)
He's there now friends.  He's in that place.  And I can tell you…he's not across the room either.  He's holding you.  He's walking beside you.  He wants us to know the truth about who he says we are, and he wants us to walk in the present with the truth of Him defining our pasts.
           "And now, here's what I'm going to do:
                 I'm going to start all over again.
                 I'm taking her back out into the wilderness
                 where we had our first date, and I'll court her.
                 I'll give her bouquets of roses.
                 I'll turn Heartbreak Valley into Acres of Hope.
– The Message (Hosea 2:14–15)
"The object of my greatest pain, can become the source of my greatest blessing." – Corrie TenBoom
He wants us to invite Him to walk through those wounded places with us….again.  He was there the first time, but somehow we've lived rather believing a lie.  Time travel with Jesus in your mind friends….He is limitless.  He is timeless.  And, he will show us the truth about who He says we are and bring us healing.
It's not what happens to us that will ultimately make the difference in our lives, but rather what we BELIEVE about what happens to us.
**I want to give credit for the references, ideas, and depth of insight into this concept to Crossroads Counseling of the Rockies in Buena Vista, CO.  Thanks to them, I'm seeing the Lord turn my own Heartbreak Valleys into Acres of Hope too.