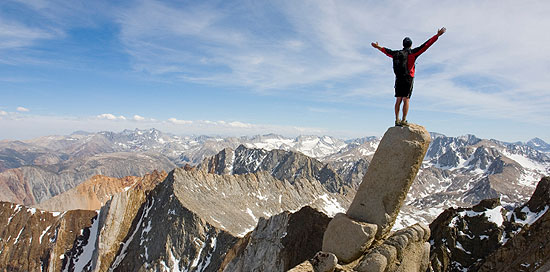 "Only if you have been in the deepest valley, can you ever know how magnificent it is to be on the highest mountain." — Richard M. Nixon
As I went down in the river to pray
Studying about that good ol' way
And who shall wear the robe and crown?
Good Lord show me the way
O sisters, let's go down
Let's go down, come on down
O sisters, let's go down
Down in the river to pray
I don't know what it is for me about old, old gospel songs, but I love them. They've been on my brain lately for some reason too.  A link to the past perhaps…of faiths that ran deep in times that skewed hard.  Maybe it's the obvious trust of a good Papa that covered doubt in the dark places, and confidence of old in the goodness of our Father to provide….to be who He says he is.  Whatever it is that lures me to these old songs….I do hope in our current times of thumping drums and electric guitars that we don't forget entirely the faith or songs of old.
Some very special friends of mine threw a love feast for me last week to celebrate my birthday.  I can honestly say it was my most favorite birthday celebration ever.  They each brought gifts for me that meant something to them.  They weren't allowed to buy anything, but rather, the gift had to be something that the Lord impressed upon each of them for me from their own homes.  They shared words of knowledge and of encouragement that the Lord had given them as they shared the gifts.  Ya'll….it was incredible.  Words about who I am and who they see me becoming.  Boy….it was so unbelievably special!
One of my friends gave me a pin that was new, but fashioned to look vintage.  It had been given as a gift to her some time ago, and she said that when she was asking the Lord what to give me, it seemed to jump out at her.  She talked about how just as I wear a vintage piece, she sees that I wear the testimonies of the past as precious jewels to share as well.  That I value the past, and the things of old.  Funny enough, I'd just responded with similar words the day before to a comment on last week's devotional that I wrote.  The idea had been shared to "learn it, log it, and leave it" with regards to moving forward in faith.  While I understand the original intent of that particular statement, I'm not so sure that I agree.
Here's some of what I'd said in response…"As far as learning, logging, and leaving, I get that…but I think we have to make sure to take with us the nuggets of wisdom gained from each experience … It's remembering the blessings now and calling them back into existence….the knowing and recalling the goodness of the Lord…it's the power of the testimony to remind us that what has been done before can be done again."
I went back a couple of days ago ya'll to a post I wrote on my own blog in March of this year, the day we lost Fisher.  Can I tell you that 6 months later, it felt almost foreign to read the very words that I penned?!  They're my words alright, but where I sit now is so much different from where I sat then.  Sure there's still pain, but from this place, I see tremendous growth too.  I can't just log it and leave it….I have to take from it too.  We leave the past, but what is a testimony of the present without the guts of our past?  I don't think we're supposed to live looking backwards, but I believe that with the knowledge of what's behind, our moving forward becomes that much more powerful.  Our testimonies become that much richer with a clear picture of what preceeded our growth.  When we reach the top of a mountain, our success is greater when we can see the path from whence we came.
I started looking for thoughts people have had about climbing mountains.  I've done some decent hikes in my life and enjoyed the benefit of views from the top after grueling climbs to get there, but I wanted to see what experienced mountaineers think about the process.  There's often wisdom to be gained from people who are experts at something in the natural that we can apply to our relationships with the Lord.  I just love this quote that I found.  (Just fyi, the guy who said this was not a believer in Christ. Just goes to show that the Lord can and will use all things for his glory!)
"You cannot stay on the summit forever; you have to come down again. So why bother in the first place? Just this: What is above knows what is below, but what is below does not know what is above. One climbs, one sees. One descends, one sees no longer, but one has seen. There is an art of conducting oneself in the lower regions by the memory of what one saw higher up. When one can no longer see, one can at least still know."  — Rene Daumal
There is power in testimony….the power in the knowing that from whence the Lord has brought us, he can do again!  That we move forward and remember what was behind, but we also remember the goodness of the Lord along these places in our past.  We treasure the past to make greater the fruits of the future.
            You make known to me the path of life;
      in your presence there is fullness of joy;
      at your right hand are pleasures forevermore.  ~ Ps 16:11
            He leads me beside still waters.
            He restores my soul.
                  He leads me in paths of righteousness
      for his name's sake.
            Even though I walk through the valley of the shadow of death,
      I will fear no evil,
                  for you are with me;
      your rod and your staff,
      they comfort me.  ~ Ps 23:2–4
            All the paths of the LORD are steadfast love and faithfulness,
      for those who keep his covenant and his testimonies.  ~ Ps 25:10
And just for fun….close your eyes and listen to this song.  What way do you need Him to show you today?
Image Source