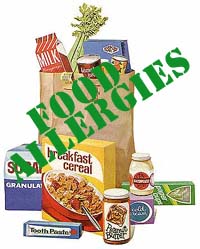 Oh my word!  It's a month away!  Allume is a month away!  Also known as get-your-butt-in-high-gear time!
This year, I'm excited to announce that among all things wonderfully, fabulously Allume, the food is going to be great!  Or at least, the menus are thus far!  We've received some questions regarding food allergies and preferences and I wanted to take a sec to address those questions and concerns.
We will be doing our best to accomodate food allergies and preferences.  Now, if you're just plain picky, I'm gonna say…you should be able to find things you will like, but if you don't eat meat or fruit or veggies or rice or grains….I have no clue what to ask the hotel what to fix for you.  Should you find yourself though among those who may be gluten-free, dairy-free, vegetarian, vegan, or nut allergic, we need to know who you are to make sure we take good care of you.  If you have other food issues that we need to address, please let us know those as well.
Because we need to give the hotel advance notice for menu planning (as well as keeping track of it ourselves), we're going to give you until midnight on Friday October 5th to inform us of your food needs.  Send an email to Christin at allume dot com detailing your dietary restrictions.  Please include clear language if you are dairy-free, gluten-free, nut-free, vegan, or vegetarian so that we can easily put you into some categories and serve you well.  If you do not get us the information by midnight on the 5th, I make no guarantees regarding your food situation.  Basically, in the words of Jerry McGuire…."Help me, help you!"  Get us the info we need, and we'll work hard to get you the food that you need!
If you think you may be hungry outside of mealtimes and have dietary restrictions, I'd suggest bringing a few snacks to keep around as well. 
And once we're all happily congregating and hanging out at Allume, if you have food questions, concerns, complaints, whatever….I'm your girl.  So….problems about food…talk to Logan.  Concerns with food….talk to Logan.  Questions about the food….talk to Logan.  Raves about the fact that there will be plenty of green vegetables and no ginormous piles of dry shaved beef…you can bring those to me too!
So remember, dietary info to Christin at allume dot com by midnight on Friday, Oct 5th!  Look forward to seeing you all at Allume!