"Servant Meal!" Dad calls out and we all know the rules for the coming dinner. No one is allowed to serve themselves. You may put your food in your mouth, but that is all. Someone else picks your food, puts it on your plate and serves your condiments. You can't even ask for what you need or want. Why not? Well. . . because you are a servant, too, of course! A servant never asks to be served.
It is something fun we do as a family. The servant meal began as an activity at a youth retreat many years ago. When we saw the fun involved, as well as the spiritual application, we grabbed hold of the idea. The children enjoy serving each other and finding creative ways to make their needs known. The joy of serving often overflows into other parts of the day, which is our ultimate goal.
I have noticed that bloggers are a lot like the children sitting at my table. Words are set before us on a daily basis. There is no lack of posts to choose from. What bloggers need are for their words to be heard and to hear the words of others. How can the needs of so many be met when the table is so large and the meal so overwhelming? Just like in my children, I have observed various personalities in bloggers. There are the quiet bloggers who come to the table once or twice a week and don't stay long when they do. There are the party bloggers who have a lot to say, a lot of places to go, and a lot of people to meet. I have also noticed very serious bloggers who have a lot to say and a lot of business to tend to, but they do not have much time for dessert.
All personalities have a purpose and make blogging interesting. There is one type of blogger that stands out from the crowd,the servant blogger. She comes to the table as much as she can, but she is often busy in the kitchen, working behind the scenes. At the table, she only speaks when she has something meaningful to say. When she does speak, everyone listens. She knows how to make other bloggers feel special, serving up what each one needs. The servant blogger rarely leaves before having dessert because that's the best time to share a good laugh and make someone's day. If you haven't seen her in a while, you can be sure she's busy serving her family, church or community.
You know that because. . . well, that is who she is. While I don't think it's necessary to have a servant meal at the blogging table, I do think there is something to be learned from the servant blogger. If we follow her example, blogging can be just as much fun as the servant meal is in our home. Perhaps the most important thing to remember is that small bloggers need your service as well as well-known bloggers. While there is value in serving those you look up to, the heart of Jesus is to serve the least among you. Here are some ideas to get you started.  
In Social Networking
Share a post if you gained something from it, be it a lesson learned or a good belly laugh. Spread the word when something exciting happens to another blogger. Befriend new bloggers and help them find more friends. (#FF on Fridays is a great way to do this on Twitter.) Remember your manners. Say, "Please, thank you, your welcome and I'm sorry."  
On Your Blog
Respond to comments. Sometimes just saying thank you is enough. Quote other bloggers and link to the post you quote from. Feature favorite posts of the week or introduce blogs with a kind review. Invite lesser known bloggers to write a guest post. (Make sure you know the blogger fairly well and trust her to write with integrity.)  
Behind the Scenes
Offer to help new bloggers by answering any questions they have or directing them to answers. Leave friendly and encouraging comments. Send a private message if you notice something that might embarrass the author, like a bad typo or misinformation. Support business bloggers by clicking on or purchasing through blog ads.  
These are just a few ideas. Do you have more? How have fellow bloggers served you?  
Image Source: Microsoft Office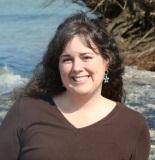 Tereasa is the author of His Pen on My Heart, where she blogs about freedom in Christ, healing from spiritual abuse and raising special children. She is a story teller, painting pictures with words and drawing the reader close to her heart. Her desire is to encourage those who are hurting and point all to Christ, the healer of our broken hearts.