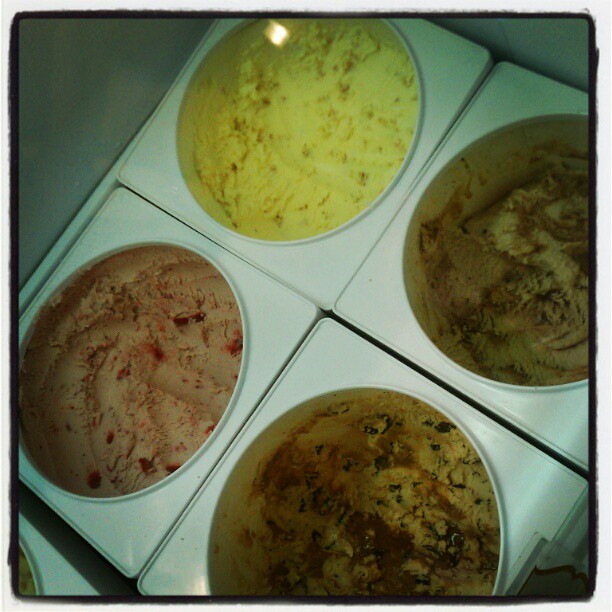 Chris took me out for a date night last week, and I found myself drawn to this cute little ice cream shop, the Yum Yum Shoppe. I had taken the kids there a few days before for a treat, where I tried out a new flavor called Salted Caramel Praline.
It was amazing.
The salted caramel goodness had been calling my name ever since. I just had to have it. (And, no, I'm not pregnant!)
We arrived at the Yum Yum shop, mouth watering, and ordered a huge waffle cone filled with this yummie ice cream. Now, since I know this is not P90X approved, I needed to find a way to fit this into my plan.
So, I skipped dinner.
I will crave what tastes good to me.
Poor eating habits aside, this is a great picture of what happens when we crave God.
When you taste something so incredible, you are drawn to it; you crave it. You have to have it, and you will forgo other things (in my case, dinner) in order to fit what you want into your life.
We experience God through many ways, but especially through His Word. If I have truly tasted that God is good, my actions will follow. The Word of God will be a non-negotiable in my life, just like a newborn baby who cannot live without milk. He will cry and cry and cry until he gets what he needs.
What tastes better than God?
We see two types of commands in 1 Peter 2:1-3: "put away" and "long for".
I think it is important to pay attention to the order in which we strive for obedience. Now, I  have experienced where the presence of things in my life have dulled the yearning for God in my life. Once I "put aside" those things, I found my desire for God rising. This is essentially fasting, and a great Biblical practice.
Yet, there are time where I get so focused on the putting off of sin, and all that needs to change, that I get stuck. The will to get rid of sin in my life will only take me so far.
What ends up happening to so many of us is that we spend so much time trying to put sin to death that we don't spend enough time striving to know God deeply, trying to gaze upon the wonder of Jesus Christ and have that transform our affections to the point where our love and hope are steadfastly on Christ. The goal is this: that Christ would become more beautiful and desirable than the allure of sin. —Matt Chandler, The Explicit Gospel
A craving to experience more of God's goodness through His Word is sustaining. Once we have tasted that God is good, we will want more and more of His goodness in our lives. We will "skip dinner" to have Him. The sin—or TV show, or sleeping in—that we once thought enjoyable we will push away in order to have time with our good God instead.
So, ladies, let's be careful to focus more on the goodness of God, and pray for a greater craving for His Word. It is only this that will allow us to put away our vices.
Because God tastes better.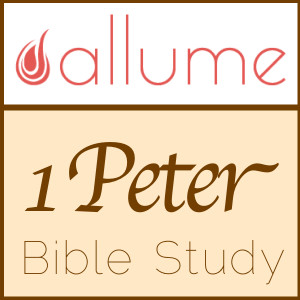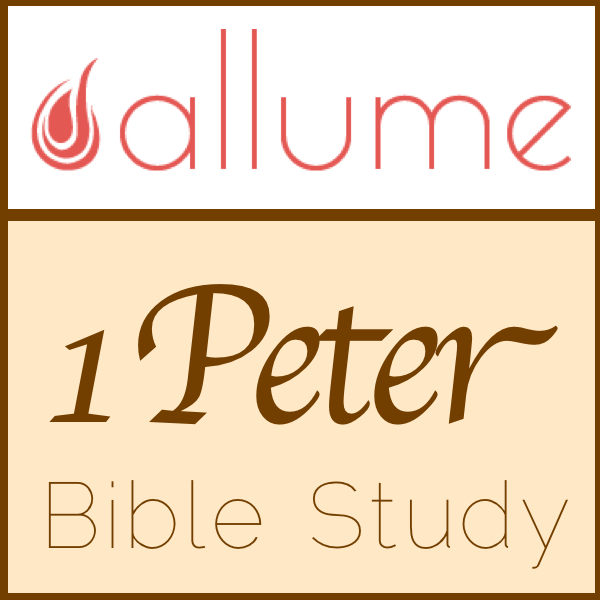 What did you learn this week in your study of 1 Peter? I would love to hear what you are learning!
(affiliate links present)