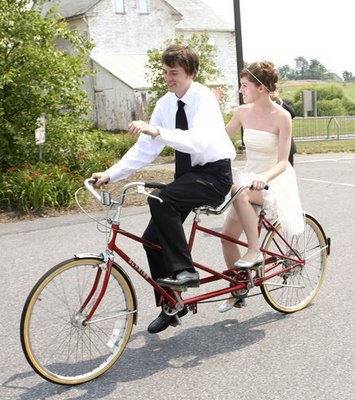 So, the 21 day Allume fast drew to an end this past week.  I was forced to finish a day early because I went out of town to a conference, but felt that the Lord had released me, so it was fine.
And this week, I really just have a few things to say about the fast…but what I'm really wanting is to hear what you all have to say about it in the comment section at the end.
I never did get a clear cut answer to the question I was asking of the Lord.  I'm a black and white person most of the time, and I do love a hard cut answer…for better or worse…and that's just not what I got this time.  In a lot of ways what I was asking was gray I suppose, and it's pretty much stayed that way.
It's not like the Lord left me high and dry though, by any stretch of the imagination.  He restored some little hurts in my marriage.  He's given me more grace and patience with my kids.  I've gotten my creative drive back too.  And I heard some good things from Him during that time.  His voice was everywhere, and it was good.
Parts of it were hard though….like some kind of soul detox.  And maybe that's what I needed…Purging my junk and allowing room for Him to begin to rework in those places.  One day I'll know, but for now, I'm more at peace in the knowing and not knowing…which is definitely a step in the right direction from where I was before.
.  .  .
My son just learned to ride a bike without training wheels.  We've tried other times to teach him, and it never went well.  He'd end up in tears screaming "I can't do it," and my husband or I would be angry and frustrated.  It was the pits.  But today….today, something different happened.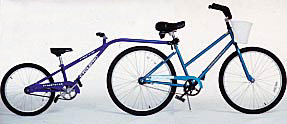 A couple of weeks ago, we went on a family biking trip for the day.  We decided to rent a child's tandem bike attachment for my 6 year old because the terrain of the trail was too gravely to ride with training wheels.  During the early part of the ride behind my husband, my son's inability to balance nearly wrecked them both several times and threatened to ruin our entire adventure.  But after a little while, he learned to trust his daddy.  His body and arms straightened up, his pace of pedaling steadied, and he was able to enjoy the ride.  The problem of trust that at first threatened to rob our entire family of a day of fun, eventually gave way to more fun for all of us.
So today, that balance he'd found from relying on his dad before was there.  The confidence that he could ride without the trainers remained.  And the first time he pedaled, he went all the way down the street without any help.  My husband had to run just to keep up.
And all of this biking reminded me of a poem I found in a book that I read my junior year in high school.  It's not super profound, but sometimes I just like to be reminded that pedaling is all it takes to keep going.  That we can trust, because our Daddy knows how to lead…and teach us balance…and sometimes we can really sit back and just enjoy the ride.
The Road of Life
At first, I saw God as my observer,
my judge,
keeping track of the things I did wrong,
so as to know whether I merited heaven
or hell when I die.
He was out there sort of like a president.
I recognized His picture when I saw it,
but I really didn't know Him.
But later on
when I met Christ,
it seemed as though life was rather like a bike ride,
but it was a tandem bike,
and I noticed that Christ
was in the back helping me pedal.
I don't know just when it was
that He suggested we change places,
but life has not been the same since.
When I had control,
I knew the way.
It was rather boring,
but predictable . . .
It was the shortest distance between two points.
But when He took the lead,
He knew delightful long cuts,
up mountains,
and through rocky places
at breakneck speeds,
it was all I could do to hang on!
Even though it looked like madness,
He said, "Pedal!"
I worried and was anxious
and asked,
"Where are you taking me?"
He laughed and didn't answer,
and I started to learn to trust.
I forgot my boring life
and entered into the adventure.
And when I'd say, "I'm scared,"
He'd lean back and touch my hand.
He took me to people with gifts that I needed,
gifts of healing,
acceptance
and joy.
They gave me gifts to take on my journey,
my Lord's and mine.
And we were off again.
He said, "Give the gifts away;
they're extra baggage, too much weight."
So I did,
to the people we met,
and I found that in giving I received,
and still our burden was light.
I did not trust Him,
at first,
in control of my life.
I thought He'd wreck it;
but He knows bike secrets,
knows how to make it bend to take sharp corners,
knows how to jump to clear high rocks,
knows how to fly to shorten scary passages.
And I am learning to shut up
and pedal
in the strangest places,
and I'm beginning to enjoy the view
and the cool breeze on my face
with my delightful constant companion, Jesus Christ.
And when I'm sure I just can't do anymore,
He just smiles and says . . . "Pedal."
— author unknown
*Copied from Holy Sweat by Tim Hansel
Many are the plans in the mind of a man, but it is the purpose of the LORD that will stand…The fear of the LORD leads to life, and whoever has it rests satisfied; he will not be visited by harm. – Proverbs 19:21, 23
**Your turn now.  What did the Lord teach you or do with you during the fast?  Please share your struggles, answers to prayers, greatest lessons learned, or any additional thoughts you'd like to add in the comments below!  I'm really excited to hear what the Lord has been doing within our Allume community!
Photo Sources: couple riding bike, child's tandem bike attachment