It's graduation week here in town. Hopes are high, celebrations abound, and many dreams are about to be followed.
Call me a cynic, but I get a bit sad for some of these graduates. I don't know who will be who, but many of them will soon look back on High School as the golden years. They will find that life has not become better, easier, or more fulfilling.
Unfortunately, among these soon-to-be disillusioned students, there will be many of these Christians grads who will feel this way as well—particularly about their faith.
You see, I've seen them on the other end. I spent almost 10 years in college ministry with Cru, and I could spot them a mile away.  All excited about getting involved, sporting their Christian t-shirt, and full of ideas of how they did things back home. They have this Christianity thing down.
But, come 2 months into their first semester? They were no longer interested in discipleship and evangelism. Some went the route of the Pharisees, and found a group who would join in their holy-huddle pride, while others found themselves denying Christ through their poor choices, choices they swore they would never make…
I'll Never Do That
Peter swore he would never.
He was sold out. On fire for Jesus. Ready to follow Jesus and take on whatever was to come.
But when the fire came, he melted. Troubles appeared and his "I'll never" happened before he knew what hit him.
Jesus was seized, and Peter quickly deserted his Master and three times denied any association with Jesus—the same Lord who Peter had promised to follow to the death.
Though the crow of the rooster was still in his ears, I don't think the weight of his betrayal hit Peter for yet another moment when something very significant happened.
Jesus turned and looked at Peter. 
The look that caused a grown man to weep
I have my own list of "nevers". There are things I swore I would never do, that I did. Thoughts I would never have, I had. Moments I swore I would never pass up, but did.
I'm sure you have your list, too.
As frustrating and disappointing my own list of nevers is, I cannot imagine the deep remorse Peter felt as he caught a glimpse of the face of Christ.
Though I don't know exactly what the face of Jesus looked at that moment, I do know the truth from His word.
There is no condemnation for those who are in Christ Jesus.
Though Christ's exact thoughts are unknown, His track-record for how he responded to sinners is well-known.
Forgiveness. Mercy. Grace.
So, I don't believe that Peter ran away weeping because he caught a nasty glare from Jesus, and I don't think he was overcome with guilt. I think Peter saw mercy alone in the eye's of Christ, and it brought him to His knees.
Finally Getting It
It was only hours earlier Peter had dined with Jesus; he was excited and ready for all that was to come—the Kingdom was coming! Jesus had been teaching about it and, just like our glowing grads of today, Peter's hopes were high for the future.
Those dreams were crushed the moment he witnessed Jesus be willingly arrested, and ultimately to crucifixion.
After encountering his nevers, then the great mercy of Jesus, I think that this was the point that Peter began to really get it. Who Jesus is. What He really came to do. What living for Christ really means.
Peter then became an unstoppable force for the Kingdom of God, as he walked in obedience in the power of the Holy Spirit, toward what Jesus himself had called him to do—feed His sheep.
As we dive into 1 Peter today, I hope that remembering Peter and this merciful moment with Jesus, will run in the background of our minds throughout our study this summer. As we encounter the Word  and it sheds light on the sin in our lives—as it is meant to—let us not see condemnation, but grace.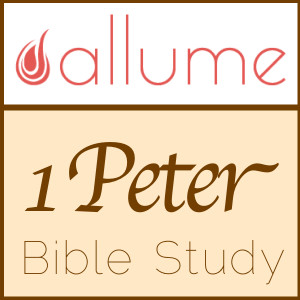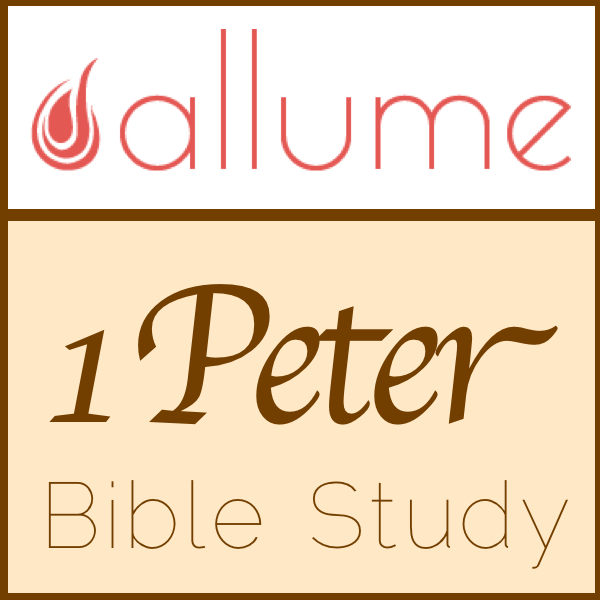 Bonus: Tips for Spending Time with God
My hope is to do a few bonus videos this summer, sharing a tip to help you in your pursuit of God. Here is tip #1 (and some cute "interruptions" from my four-year-old!)
Highlights:
:00 Intro
:36 Anna enters the scene.
:50 Find a time and a place.
1:21 Anna sings her days of the week.
2:28 "Take baby steps. Look at today; when can I spend 15 minutes today?"
1:36-2:46 Anna makes silly faces at herself.
2:40 Something to look at: "Where does all my time go?"
4:06 Pay more attention to what it is you want, instead of all that you aren't doing. Actions will follow your heart.
4:50 The point is not to have the "perfect quiet time" its about connecting with God.
If you haven't already, download the 1 Peter study guide here. We're on 1 Peter 1:3-5 this week!
Do you have any questions about the study? 
What about your list of nevers? Have you experienced the mercy of Jesus in a life-changing way?
What do you think Peter saw in Christ's eyes?