I've been doing P90X for the last few weeks. The thought of doing such an intense program was incredibly intimidating to me.
Everything about the program is intense. 90 straight days of working out. 60-90 minutes a day. Push-ups. Pull-ups. The Crunchy Frog. Weights. Plyometrics.
Did I mention pull-ups? As in, getting my body off the ground…and doing more than one?
Yeah, so it's intimidating. But my husband wanted me to do it with him, and I was up for the challenge.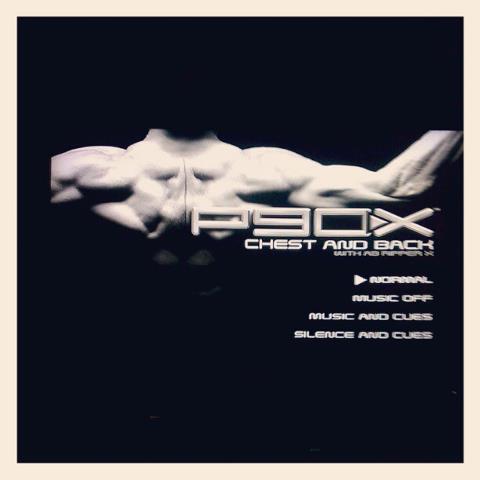 Each day we focus on a different set of muscles, and over the course of the week we have thoroughly worked every inch of our bodies.
And you know what? I'm loving it! I've already seen big improvements, and have surprised myself at the feats I've already accomplished.
Inductive Bible Study is Intimidating
You may feel this way about Bible study.
"Six weeks of regularly opening my Bible? Greek? Cross-referencing? Application? Sounds too difficult. I can't do this!"
Just like being in good shape is not solely for the Tony Hortons of the world, a deep study of the Bible is not reserved for Kay Arthur, Beth Moore, and the like. You, too, can study the Bible in a deep way.
No seminary training needed.
Can I get on my soapbox for just a moment? 
Too many Christians are spiritually weak and lazy, especially in the area of Bible study. Considering His Word is just that —God's word to you and me— it is a sad reality that a great percentage people who call themselves followers of Christ don't open His Word.
How can we walk in obedience if we don't know what scripture teaches?
How can we call ourselves followers of Christ if we are more interested in following American Idol than we are developing our walk with God?
OK, I'm off the box now.
Let's strengthen those muscles, ladies!
Are you feeling weak and flabby in the area of Bible study? Or, maybe you are strong in the Word, but enjoy having a plan of action and accountability to stick with it? Then, the Allume summer Bible study may be just the thing for you!
If you are feeling intimidated, don't. I'm here to help.
I've created a plan that will help you learn to study the Bible on your own—as we study it together. You are going to learn how to focus on something new each day—just like I've been doing in P90X—and at the end of the week, you will be amazed at the results and surprised by how much you enjoyed "the workout"
Life-changing truths are waiting to be discovered. Power-laden promises are yours to claim. The depths of the character of our great God is woven throughout each page of scripture.
Are you excited yet?
Ready, Set, Go!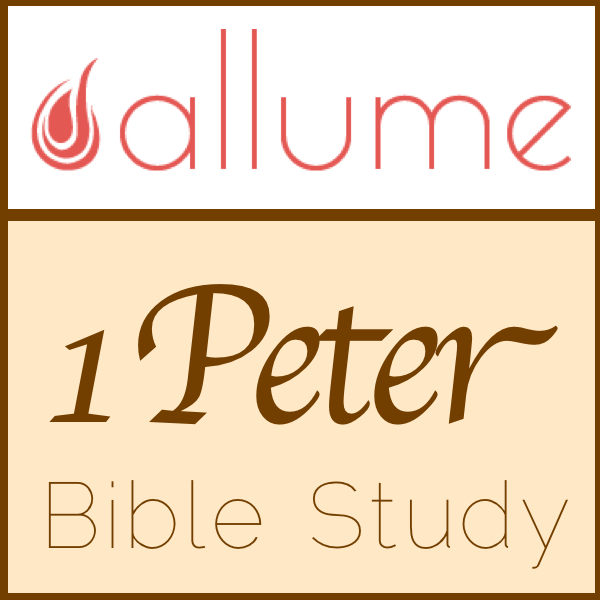 If you are ready to join the study, here's what you need to do:
Print the study guide and gather your Bible study materials (see guide for what you will need).
Read through 1 Peter to get a birds-eye-view of the book. (If you're a real super-star, try reading it once a day for the next few days!)
Come back here on Wednesday, June 6 when we will kick off the study!
We will continue to meet back here on Wednesdays to discuss what we learned, ask questions, and encourage one another to use our spiritual muscles in ways that may be new.
Repetition Leads to Change
While doing P90X I've had to use muscles that are weak. At times it is uncomfortable and I don't feel like I am doing the exercise the correct way, but—over time—I am getting stronger and more coordinated.
Change is occurring.
Wherever you are in your journey to know God better through your time in the Bible, I'm praying we will all take one more step towards spiritual maturity this summer as we dive deep into 1 Peter. I know that as we do, we will see Him in greater, deeper ways.
And that, my friends, is where true change comes from.
Have you studied the Bible "on your own" before? Are you "in" for the summer study? What are you looking forward to the most?