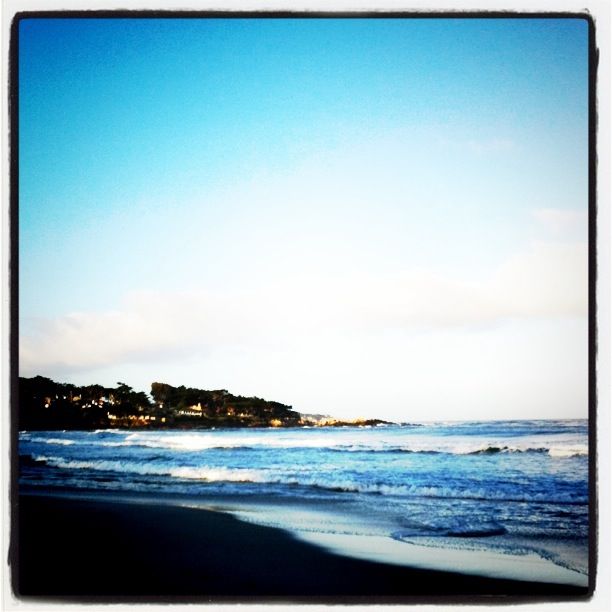 We'd been married for half a year already when my new husband told me some things: some very important things about his own past that hadn't been shared yet. Six months in and on a dark mountain road on the way up to a church retreat he began to talk.
It wasn't as if he had been keeping these things from me, it was just that we hadn't "gone there" yet.  And we talked for an hour, alone, trying to make it safely up the winding road.
It was honest and it was very, very good.
We all know that marriage is supposed to be a place of intimacy and beautiful give and take in a place of extreme honesty. We know that marriage thrives the best when we can be 100% open and vulnerable with our spouses. And we know that the best relationships are built on the trustworthiness and integrity that this kind of openness involves.
Maybe we start out that way, whether it's before the I do's or a little while afterward when we feel the vulnerability easy before us like a dark, safe car with only your new spouse. We open up our "suitcases" on the floor of the metaphorical bedrooms and invite our spouses to peek. We give up the details of past relationships, past indiscretions, old sins, and the hurts and pains we've collected as we've grown up. We allow him to gently move things around, ask some questions and show his love and concern about the past.
But as time moves on, things slip a bit. We are busy building families or careers, we don't have as much time to talk as we'd like to. Our life stages don't lend themselves to long walks on the beach any more.
Sadly.
It's not like dishonesty is ever the goal, but when he's busy and I'm busy, I'd rather just deal with my own struggles myself. When I'm worried and he's worried, I'd rather just work it through without bringing him into it. It's a slow, self-preserving dishonesty that disguises itself as independence.
The fact is for our marriages to work right we have to be honest: both in the beginning and continuing through the hard, busy and endless stages of raising families.
Chad and I have gone through different iterations of honesty in our marriage. Early on it came out in his dishonesty with me (porn addiction) and my dishonesty with him (an adulterous affair). And there has been our dishonesty with ourselves: that we didn't need to get help.
And then in recent years, the slow, selfish dishonesty that, on the surface doesn't seem that bad has begun to pervade our lives. It looks an awful lot like independence but it really is a shade of dishonesty.
In any healthy intimate relationship, honesty is crucial.
The simple, most helpful piece of advice I've ever received about creating a healthy marriage from an unhealthy one is to begin to tell the truth. Begin telling the truth to your husband, to yourself, to the people around you who love you. Begin opening and sharing your heart so that the two of you can come back to a place of emotional intimacy and interdependence.
I won't lie: honesty is scary. The reason we DO keep things from each other is because we are scared of what he will do, what he will think or what might be required of us. But what we fail to realize is that freedom lives on the other side of the scary.
Honesty releases us from having to be perfect and from having to be someone we are not. And in honesty is where God can begin to create the marriage you've never had or bring you back to the place you thought you'd always be.
Today, if you do one thing for your marriage, try to be honest. Even in the things you don't think are that important. The more open we are, the more intimate we can be and the healthier our hearts and our marriages grow.
 Do you struggle with honesty in your marriage? When have the two of you been the most honest? What factors led to that?
By Sarah Markley, Allume 2012 speaker who blogs about grace, second chances and relationships at sarahmarkley.com. She's actively trying to work to be more open, more vulnerable and more honest in her own marriage daily. You can read her marriage story here, find her on Twitter here and join her community here.
Join Sarah on Tuesdays this month when she'll be sharing some of what she's learned about marriage in the last 16 years.