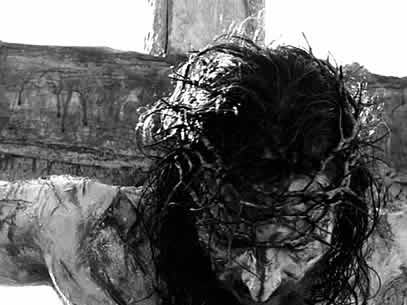 This has to be the hardest devotion I've ever written.  It's one of those moments where you command your spirit man to rise up and praise the Lord…even from the depths of "when sorrows like sea billows roll," and I have to say right now, things are not well with my soul.
I was 16 weeks pregnant this week, and at my appointment we learned that our sweet baby will not see this side of heaven.  If you want to read more about my journey and are prepared for the raw, uncut version, you can read about it here.  I'll warn you though, it's not profound, it's not pretty, and it's not full of wisdom and grace.
And right now, I have a lot of unanswered questions that I won't understand til Jesus himself holds me in his lap and strokes my hair and tells me why He allows things like this to happen.
The past few days I honestly haven't found much comfort hiding in the shadow of his wings, but what I have found comfort in, is Psalm 77.
My voice rises to God, and I will cry aloud;
My voice rises to God, and He will hear me.
In the day of my trouble I sought the Lord;
In the night my hand was stretched out without weariness;
My soul refused to be comforted.
When I remember God, then I am disturbed;
When I sigh, then my spirit grows faint.
                         Selah.
You have held my eyelids open;
I am so troubled that I cannot speak.
I have considered the days of old,
The years of long ago.
I will remember my song in the night;
I will meditate with my heart,
And my spirit ponders:
Will the Lord reject forever?
And will He never be favorable again?
Has His lovingkindness ceased forever?
Has His promise come to an end forever?
Has God forgotten to be gracious,
Or has He in anger withdrawn His compassion?
                         Selah.
Then I said, "It is my grief,
That the right hand of the Most High has changed."
It's not all that pretty either, but you know what it is for me?  Relatable.
And I've thought the past few days about how I'm not the only person in history to ever have felt deep grief…the kind where you ask the Lord…"Where the heck are you God?!"  And you wonder if He's turned his back on you, and you can't make sense of the junk that happens. But you know in your soul that He really hasn't…because you know that's not who He is even though it feels that way.
I'm digging deep here, and you know what the Lord is reminding me to remind all of us?  We're not the only ones who have ever felt forsaken.
Now from the sixth hour darkness fell upon all the land until the ninth hour.  About the ninth hour Jesus cried out with a loud voice, saying, "ELI, ELI, LAMA SABACHTHANI?" that is, "MY GOD, MY GOD, WHY HAVE YOU FORSAKEN ME?" … And Jesus cried out again with a loud voice, and yielded up His spirit.  And behold, the veil of the temple was torn in two from top to bottom; and the earth shook and the rocks were split.  …   Now the centurion, and those who were with him keeping guard over Jesus, when they saw the earthquake and the things that were happening, became very frightened and said, "Truly this was the Son of God!" – Matthew 27:45-54
In a couple of weeks we will pause and remember the moment that our Savior asked his Father the same question that David asked in Psalm 22, and that I have felt over the past few days.  "Why have you forsaken me?"  And somewhere in the deep, I find myself remembering that out of this darkness comes new life abundant.  It's the story of the cross…and the story of redemption.
He brought His people out of Egypt.  He sent His son to live this human life and then die for us.  He even healed my 6 year old this week of a lifelong dairy allergy.  And He's brought me out from the mire of this very same pain in the past.  He came, He fully lived this life, He felt forsaken, He died…and then HE ROSE….and rewrote the rest of the story.  So somewhere in there…I have to remember…we all HAVE to remember that He will rewrite the rest of our stories too.
I shall remember the deeds of the LORD;
Surely I will remember Your wonders of old.
I will meditate on all Your work
And muse on Your deeds.
Your way, O God, is holy;
What god is great like our God?
You are the God who works wonders;
You have made known Your strength among the peoples.
You have by Your power redeemed Your people. – Ps 77:11-15
Photo Credit: covenantoflove.net