Hey you…
Daughter of the King.
Yes, I'm talking to you.
The one who's known our Father for most of your life…and you too…the one who just met Him yesterday.
He has a gift for you….for each of you.
It looks something like this….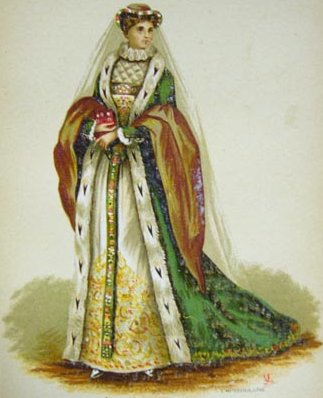 Royal robes my friends.  Garments of silk and fine furs.  Hand embroidered for countless hours with crystals and jewels.  Trims brought in from all over the globe.  You touch the fabric and your skin melts into it's softness. You try to grasp the beauty of it…and that's still not enough.
And you think the prettiest you will ever look is on your wedding day.
Think again girl.
You're clothed in righteousness.
And whether you've known the King for your whole life, or for just the last 5 minutes….you still get the same clothing my friend…the same robes of a princess.
He sees the same blood covering each of us who call him Papa.  He sees the same Savior who died for each one of us.  He sees the same Spirit of the Living God inside of each of us.
And let me tell you something.  There is no J.V. Holy Spirit.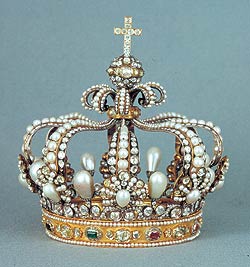 Who among us hasn't watched a movie where a surprise box from a worthy suitor arrives for the heroine, containing the most beautiful dress ever (in just the right size) and thought to herself…. "I sure wish that'd happen to me."
Well look out your door my friends.  Pick up that ginormous heavy box on your doorstep and open it up.  No wait…sit down first.  This one's gonna be a doozy.  This dress is the one you don't even dare to imagine…the one you don't even think you deserve to wear.
It's time to change out of those raggedy clothes you've been wearing.  The ones you THINK define you.
They don't.
And do not be conformed to this world, but be transformed by the renewing of your mind, so that you may prove what the will of God is, that which is good and acceptable and perfect. – Romans 12:2
You've got new clothes and jewelry to wear.  Nevermind how comfortable you've grown in the old ones…they're not who you are.  You're destined to be more than those.  You're more beautiful than those.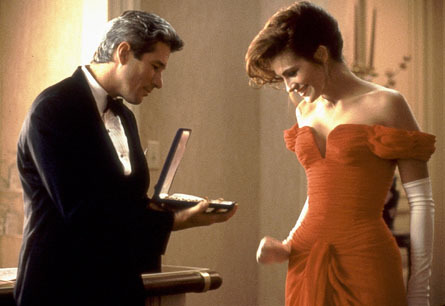 Ask me how I know?
He says so…
I will rejoice greatly in the LORD,
My soul will exult in my God;
For He has clothed me with garments of salvation,
He has wrapped me with a robe of righteousness,
As a bridegroom decks himself with a garland,
And as a bride adorns herself with her jewels. – Isaiah 61:10
So girl…quit jumping up and down in disbelief…or just staring at the box and keeping them there because they're too extravagant to actually wear.  These clothes are yours.  Put them on.  Wear them out.  Seriously now…Wear. Them. Out!  And wear them like you mean it too.  Hold your head high.  No looking down at your feet.  The King picked these just for you. He designed them just for you.  And boy do you look beautiful to Him.
You are a Daughter of the Most High God.
Know who you are my friends.  Claim it.  Believe it.   Put on your robes …and Live like it.
But you are A CHOSEN RACE, A royal PRIESTHOOD, A HOLY NATION, A PEOPLE FOR God's OWN POSSESSION, so that you may proclaim the excellencies of Him who has called you out of darkness into His marvelous light. – 1 Peter 2:9
*Photo Credits: Royal Robes from  Lady Jane Grey Internet Museum, Crown of the Queen of Bavaria, Pretty Woman movie still
Do you believe that He calls you worthy? (Because He does my friends…He does.)  So… what's holding you back from wearing the robes He has for you?