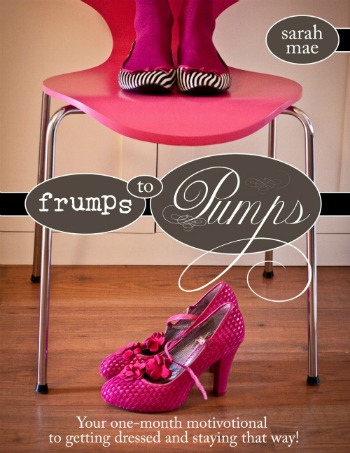 Ya'll.
Today my new eBook Frumps to Pumps – Your one-month motivotional to getting dressed and staying that way is released!!!
And it's FREE (details here)!
And, and, and! (Sorry Jordy, just HAD to do it!)
AND I'm giving away a NEW WARDROBE (via a $500 shopping spree to Target) to one random person who helps me spread the word about the eBook.
It could be you.
All you have to do to enter is share via Twitter, Facebook, blog post, or email about the eBook. Easy couldn't get easier.
WOOT!
Pin It